Super Junior's Choi Siwon Engages In Instagram Live In Partnership With UNICEF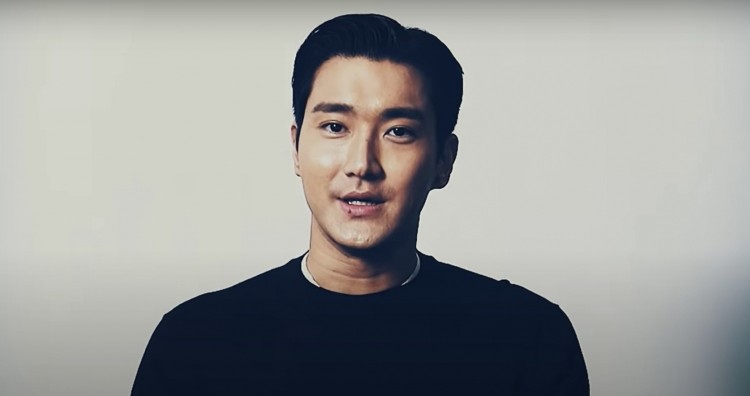 Super Junior's Choi Si Won Choi, otherwise known as Choi Si-won or Siwon, recently touched the hearts of his fans as he conducted an Instagram Live to catch-up with his supporters.
This is also a special moment for the K-Pop entertainment industry as Siwon's Instagram Live is in affiliation with the latest project of UNICEF, The Kindness Leaders Project of Southeast Asia, KPopStarz reported.
In his Instagram live stream, the actor and singer spoke with the organization's representatives while answering questions for his fans. He also discussed the challenges of cyberbullying, one of the biggest issues that the world faces, and the significance of self-care by utilizing empathy and love.
According to bullyingstatistics.org, over half of adolescents and teenagers today have claimed to have been bullied online and around the same number have been involved in cyberbullying. More than one in three young individuals have experienced cyber threats online, according to the statistics. Plus, over 25 percent of adolescents and teens have been bullied through mobile phones or the Internet.
"Cyberbullying is a problem we cannot easily escape because it is 24/7," Siwon said in his Instagram Live.
Also known as the United Nations International Children's Emergency Fund, UNICEF is the agency that provides humanitarian and developmental aid to children across the globe.
The artist also promoted the idea of the UNICEF project that creates a group that takes pride in the mission of utilizing kindness and empathy to support the biggest issues worldwide. They are using this platform to outreach to the younger generations while encouraging the older individuals to support this campaign.
Siwon also honored Black History Month in his Instagram Live and quoted one of the world's prominent personalities advocating this campaign, Martin Luther King Jr. The singer quoted the activist who said, "Darkness cannot drive out darkness, only light can do that. Hate cannot drive out hate, only love can do that."
© 2023 Korea Portal, All rights reserved. Do not reproduce without permission.