South Korea Teams Up With Kakao To Offer Information On 'Virus-Safe' Restaurants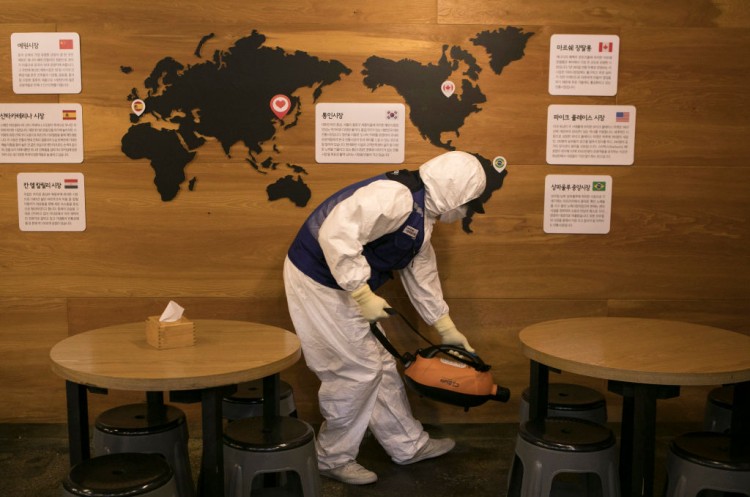 Amidst the COVID-19 pandemic, it is best to stay at home, yet there are certain things that are inevitable such as conducting business meetings or attending appointments, for instance, in restaurants. Thus, food establishments and government agencies are prompted to enact measures to keep diners safe at all times.
On Tuesday, South Korea has teamed up with South Korean Android and technology company Kakao Corporation to provide consumers with useful information on restaurants that follow strict sanitary guidelines for their customers not to get infected by the coronavirus disease.
This service offers the locations of these restaurants and their employees to wear protective masks at all times and provide separate utensils for dishes and pots that are communal so these restaurants are "virus-safe", the Ministry of Agriculture, Food and Rural Affairs noted.
Kakao Corporation is the operator of Kakao Talk, among the most popular mobile messenger apps in South Korea, alongside the search engine Daum.
As of 2020, over 23,000 restaurants in the East Asian country are designed as safe establishments. Customers and diners will see this an advantage since in Korean dining culture, sharing a dish when eating with a group is a common practice. However, the COVID-19 pandemic has prompted these individuals to opt for separate dishes instead, even if eating in a group.
The Ministry of Agriculture, Food and Rural Affairs in the country seeks to continue increasing the number of businesses that should follow the sanitary guidelines. Last year, South Korea also launched a similar service via Naver Corporation, one of the nation's preferred online portal operators.
Kakao Corporation was established in 2010 as a result of a merger between the original Kakao Inc. and Daum Communications.
South Korea has reported around 300 new coronavirus cases, increasing the caseload to almost 80,000 COVID-19 cases. There are now over 103 million COVID-19 cases globally.
© 2021 Korea Portal, All rights reserved. Do not reproduce without permission.