BTS Jungkook Demonstrates Cooking Skills In 'Run BTS!' Episode 125, Receives Praise And Trends Worldwide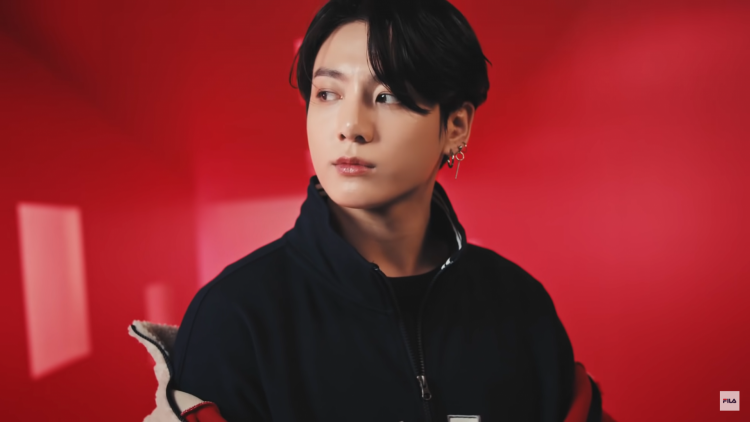 Recently, BTS and Chef Baek excited the fans for a "Run BTS!" episode together. It finally aired on January 19, 2021.
In the "Run BTS!" episode 125, Jungkook is looking adorable as the BTS members enjoy cooking with the famous South Korean Chef Baek Jong Won.
The BTS members took on each other in a cooking battle. Using "Baek Ham" as the main ingredient, they accepted the challenge of cooking to help Korean pork farmers in promoting "Baek Ham" in South Korea and overseas.
Known to be the "Godfather of Korean Cuisine," Chef Baek was impressed by Jungkook's cooking skills, telling Jungkook that he was a sensible cook.
While cooking, Jungkook admitted that the trick Chef Baek uses when cooking eggs is the same as his. He might have been an exceptional cook if he chose to take that path.
BTS Jungkook's hard work made him multi-talented. He consistently shows that he belongs to the most talented people in the world, being the Golden Maknae.
In the episode, as Jungkook rolled up his sleeves, he displayed his exquisite tattoos, which everyone relished. His tattoos are seldom seen because the Korean broadcast regulations prevent artists like him from displaying tattoos in a public broadcast.
But it did not stop him from instantly trending worldwide, proving his "it boy" factor. "YOUR BODY ART IS BEAUTIFUL" trended worldwide as fans further showered their love for his tattoos. He also trended in South Korea.
However, while most fans liked his art, not everyone appreciated his arm tattoos. One netizen commented that they were not so pretty. Another said that he should not have ruined his body. Some even said that he looked like a thug.
Regardless of the netizens' opinion, it is a fact that he is multi-talented, and it is one of the many reasons why the ARMYs love him.
© 2021 Korea Portal, All rights reserved. Do not reproduce without permission.