Coronavirus Push UK Hospitals To Brink, Hits New Cases And Deaths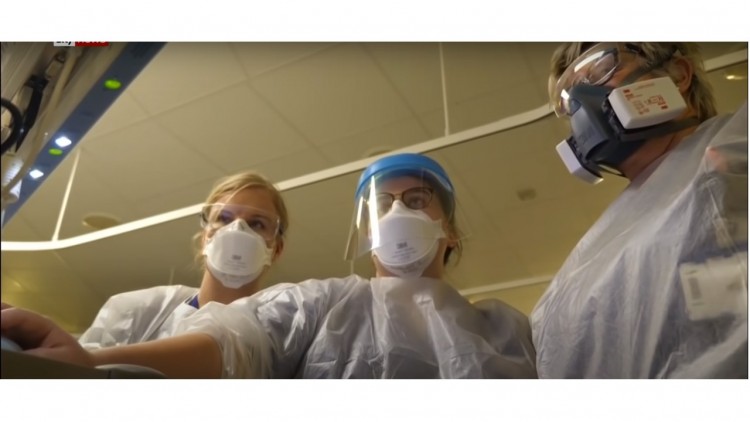 In the United Kingdom, the virus has already killed more than 76,000 people. According to Johns Hopkins University, the United Kingdom has the worst death toll in Europe and the world's fifth-worst.
On Friday, the government announced that there are 68,053 confirmed cases. This record is the highest in a single day, with 50,000 new cases that mark its eleventh day to have the same high numbers. According to Ben Schischa that it is gone completely crazy. Ben Schischa, a 39-years old paramedic with eight years of experience who work in London, has been a frontline since March.
Ben Schischa said that they received an explosive emergency call from COVID-19 patients and "exploded exponentially" more than emergency calls from people confirmed or suspected to have COVID-19 have compared to even a week or two ago. He also said that he had seen patients waiting in the ambulances for hours until the hospitals had enough space for them.
One of the patients he picked up had waited six hours outside the hospital within his experience. That is what's going on and the same with the countries in southeast England, particularly in London, Kent, and Essex. England and Scotland entered new national lockdowns to control the mutant strain spread and try to avoid Britain's beloved and taxpayer-funded National Health Service from failing.
According to British Prime Minister Boris Johnson, their hospitals are under more pressure from COVID-19 than ever since the pandemic. With a highly transmissible new variant of the virus surging across Britain, he announced the new restrictions, and has shuttered the economy and is rushing out vaccines faster than the country's European neighbors to stem the pandemic.
Health care workers don't relax as the pandemic hits a new wave. They need to catch up with the operations, appointments, and delays during the first wave.
© 2023 Korea Portal, All rights reserved. Do not reproduce without permission.