MOMOLAND's Hyebin To Characterize A Suicidal Character In A Theater Play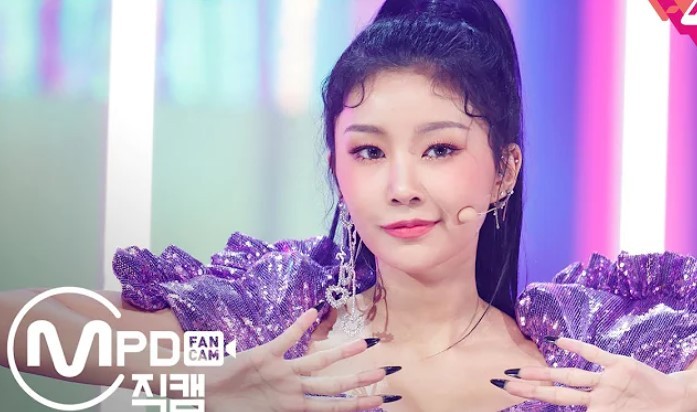 MOMOLAND's Hyebin has been confirmed to play the role of Korea's first professional soprano in the Korean theatrical play, "Connection Line," in the English translation.
According to Naver News, the "Psychopath" singer has been cast in the play that also translates to other titles "Busan-Sinomoseki Ferry" and "Kwanbu Contact Line," based on the true story of Korea's first soprano, Yun Sim-deok, who committed suicide with her lover while on a ferry to Japan.
Yun Sim-deok was born in the late 1980s in Pyongyang, studied at the Pyongyang Girls' Middle and High Schools, and graduated from Kyongsong Women's Teaching College in Seoul in the mid-1910s. She then became a primary school teacher in Wonju.
The soprano singer was the first Korean to teach at the Tokyo Music School and fell in love with a married English literature student, Kim U-jin. In 1926, they committed suicide together, jumping off a passenger ship from Simonoseki to Busan.
It was one of the most sensational news stories in Korea. Now, it is going to be reminisced with the theater play that the MOMOLAND singer will take part in.
The play starts with the premise that Yun Sim-deok is alive, with the background of the ferry line from Japan to Busan. It will also feature stories that involve understanding one another, sharing friends, and portraying their hopes.
Hyebin will be joined by actor Kim Rae-won who rose to popularity with his appearances in the 2003 rom-com series "Cats On The Roof" and films that include "My Little Bride," "Sunflower," and TV series "Love Story In Harvard," "Gourmet," "Doctors," "A Thousand Days' Promise," and more.
MOMOLAND is a K-Pop girl group under MLD Entertainment with members Ahin, Jane, JooE, Hyebin, Nancy, and Nayun. They are known for the songs "BAAM," "TIKI TAKA," "Starry Night," and so much more.
© 2022 Korea Portal, All rights reserved. Do not reproduce without permission.