Lee Min Ho Wants People To Appreciate The Korean Alphabet In His New Video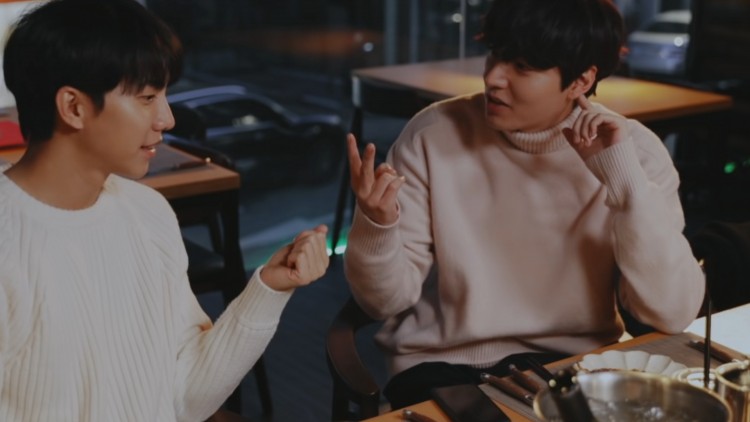 The King Sejong Institute Foundation created a video featuring Lee Min Ho showcasing Hangeul calligraphy.
The video was uploaded on January 15, 2021. As the public relations ambassador, the "Boys Over Flowers" actor was seen promoting the writing system for the Korean language. In a press release, he said that K-content was receiving global attention, and he had also received much love from fans abroad. He thought that was a good opportunity to promote the beauty of Hangeul or the Korean alphabet. He hoped that more people would get to know the Korean language and culture through the King Sejong Institute Foundation.
Lee Min Ho has appeared in the drama "Boys Over Flowers," where he won the Best New Actor award last 45th Baeksang Arts Awards.
He is also notable for the roles in series such as "The Heirs," "City Hunter," "Personal Taste," "Legend of The Blue Sea," and "The King: Eternal Monarch."
Recently, news broke out that Lee Min Ho would have a collaboration together with the singer Lee Seung Gi. The two had revealed that they planned on filming a music video for a song made by Lee Seung Gi himself.
They have not decided on the song yet. So, the two celebrities recently met at a restaurant to discuss the songs they had in mind. They were trying to agree between "The Dreamer's Dream" and "Your Eyes, Hands, and Lips."
Lee Seung Gi shared that living under the spotlight all these years was difficult for him, an idea to which Lee Min Ho could relate. The two celebrities talked about how, in all their years as celebrities, it was difficult for both of them to live solely for themselves. Lee Min Ho hopes Lee Seung Gi will find healing through this project.
Check their collaboration series's second episode here.
© 2021 Korea Portal, All rights reserved. Do not reproduce without permission.