Fans Are Excited For 'Start-Up' Actor Kim Seon-ho's TikTok Fan Meet This Sunday, January 17th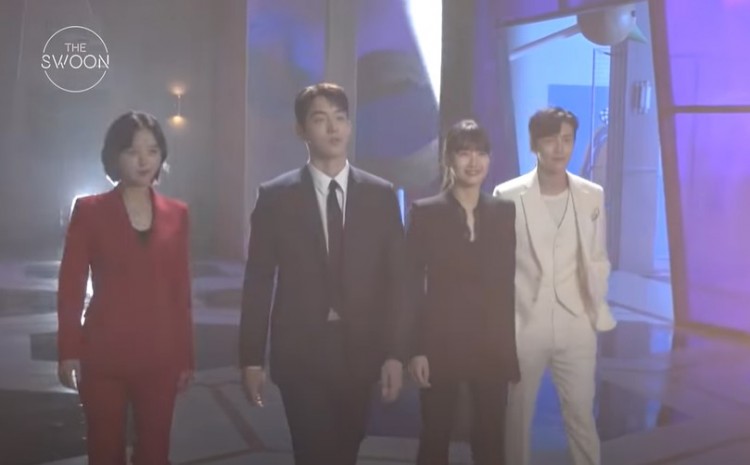 "Start-Up" actor Kim Seon-ho, who has been known to portray the long-suffering Han Ji-pyeong in the K-Drama series, is making history this Sunday, January 17th at 7 p.m. GMT+8 as he hosts a global fan meet on TikTok. The fans could not be more excited.
Netizen @marielluistro on Twitter said she installed TikTok because of Kim Seon-ho.
@helloktelle meanwhile posted, "[Kim Seon-ho] fan meet on Tiktok. Alarm set."
"I said I won't ever download [TikTok[ but ok [never mind] -- the things I do for [Kim Seon-ho]!" says @aeseonhoe on Twitter.
Kim Seon-ho started his career on stage and has previously appeared in various plays before his screen debut in 2017 with "Good Manager." But, he rose to global stardom with the hit 2020 K-Drama series "Start-Up."
He portrayed the role of Han Ji-pyeong, a team leader at SH Venture Capital. Kim Seon-ho worked together with other artists, including Bae Suzy, Nam Joo-Hyuk, Kang Han-na, Kim Hae-sook, and more.
Titled "TikTok Stage Connect: Seon Ho's Favourite," fans can be able to interact virtually with the actor through various sessions, including his talks on the behind-the-scenes stories of "Start-Up," and many others.
TikTok users, fans of Kim Seon-ho, and "Start-Up" fans can also play telepathy games with the actor, including guessing his preferences correctly. There will also be various pre-events that will be held simultaneously in Singapore, Malaysia, Thailand, the Philippines, Vietnam, Taiwan, and South Korea.
Fans can submit their questions and requests for the pre-events. They can also record a duet with Kim Seon-ho.
"To relieve the sadness of not being able to meet in person due to COVID-19 and show appreciation for all the support, we have prepared the first global online fan meet-up. We ask for your huge support and active participation as we work hard to organise the virtual event," Kim Seon-ho's agency, SALT Entertainment, said in their official statement.
© 2022 Korea Portal, All rights reserved. Do not reproduce without permission.