How To Join Kim Seon-Ho's First-ever Global Fan Meeting With TikTok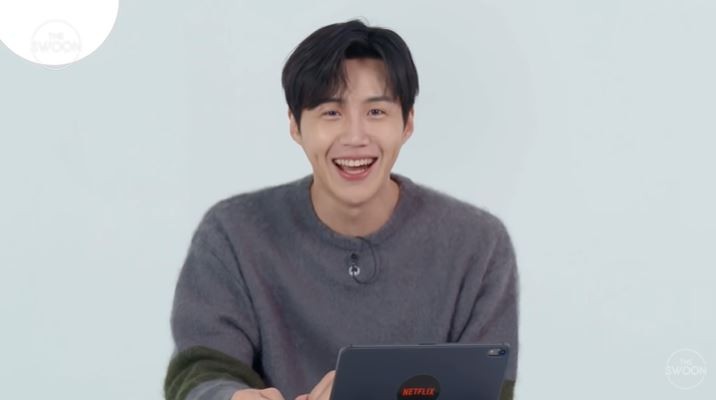 Get ready, because this January 17, 2021, "Start-up" actor Kim Seon-Ho will be greeting his fans all around the world through his first-ever global fan meeting with TikTok.
"We have prepared the first global online fan meeting to repay the warm support from fans all over the world," announced Salt Entertainment, Kim Seon-Ho's agency.
Leading to the fan meeting, TikTok prepared a series of pre-event starting on January 4. For Kim Seon-Ho's fan meeting, fans can apply to leave the words you want to hear from the "Good Boy" himself. Using the TikTok app, fans can also film a duet with Kim Seon-Ho.
The pre-events leading to the global fan meeting will be held not just in Korea but also in Indonesia, Vietnam, Malaysia, and Singapore, which just shows how vastly popular Kim Seon-Ho globally.
"I sincerely thank you for the much interest and support you have given to actor Kim Seon-Ho during the year of 2020. We soothe the regret that we could not meet in person due to Coronavirus 19 and in return for the warm support from our fans all over the world. We prepared the first global online fan meeting to do so. We are preparing hard, so please support and participate," expressed Salt Entertainment.
Through the fan meeting, fans can expect a variety of corners such as behind-scenes-talk about the tvN drama "Start-Up" as well as a wish-list for fan's wishes.
Furthermore, Kim Seon-Ho's first global online fan meeting, TikTok Stage Connect "Preference," will be held on January 17 at 8:00 PM (KST).
You can watch the live online fan meeting through Kim Seon-Ho's TikTok account (@seonho_kim) using the app, while the English live can be watched through the TikTok stage account (@tiktok_stage).
Meanwhile, Kim Seon-Ho is currently an active cast member of KBS2's "2 Days & 1 Night." On the January 3rd episode, Kim Seon-Ho, along with the other cast members, tried various food that comes to mind during winter as a mission.
© 2023 Korea Portal, All rights reserved. Do not reproduce without permission.
Tags:
Kim Seon-ho
,
Start-up
,
Startup
,
Startup K-drama
,
Startup Kim Seon-Ho
,
Who is Good Boy in Start Up
,
Startup Netflix
,
Startup Netflix ending
,
Startup Good Boy
,
Kim Seon-Ho Fan Meeting
,
Kim Seon-Ho Global Fan meeting
,
Kim Seon Ho TikTok Fan Meeting
,
Kim Seon Ho TikTok Gow To Join
,
Global Fan Meeting Kim Seon Ho When