Are Taeyeon And Ravi Dating? Everything You Need To Know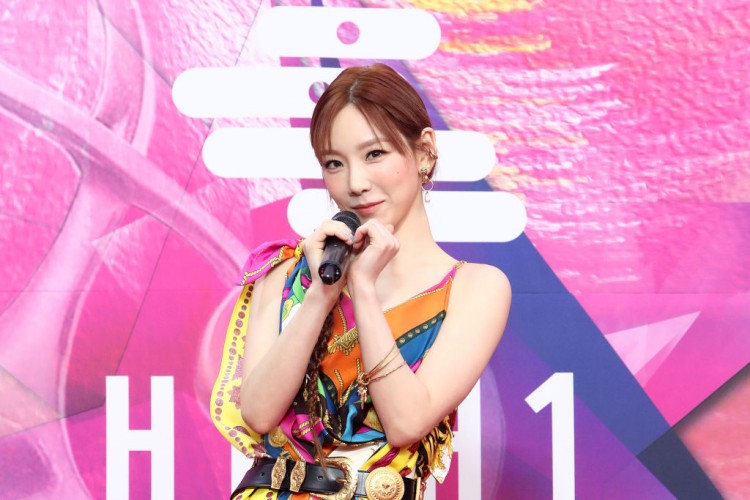 Rumors have been circulating online about the alleged romantic relationship between Taeyeon and Ravi. Amidst the rumors, the two artists, as well as their respective companies, have released their official statements regarding the dating issue.
The Dating Rumors
On December 27, it was reported that Girl's Generation Taeyeon and VIXX's Ravi have been dating for a year. Based on the report by Joy News 24, a source close to the two artists explained that Taeyeon and Ravi were introduced to each other by a mutual acquaintance over a year ago.
Furthermore, according to Joy News 24, Taeyeon and Ravi were spotted entering the latter's house together on Christmas Day. Before that, the report also claims that Ravi was seen picking Taeyeon up at her house around 10 AM. The report also included a series of photos of the two together.
Taeyeon's side of the story
Following these reports, Taeyeon's agency, SM Entertainment, released an official statement denying the dating rumors between the two K-Pop artists. According to SM Entertainment, Taeyeon and Ravi are just friends who have a sunbae and hoobae relationship. In addition, the label also stated that the two have been working together on Ravi's upcoming song.
Meanwhile, Taeyeon herself spoke up on the matter as well. The soloist took it upon herself and posted on her personal Instagram a screenshot that seems to be her response to all the rumors circulating online. The female idol shared a screenshot of SHINee's Key, who was her fellow cast member in TvN's "DoReMi Market." In the screenshot, there a phrase that translates to "A useful meme to use when you are holding everything in."
Ravi's confusing side of the story
GROOVL1N, Ravi's agency, has also released an official statement about the issue. According to GROOVL1N, the first time they heard about the relationship was when the reports were released. However, soon enough, they have retracted their stand and made a statement opposite that of SM Entertainment. Ravi's agency admitted the dating rumors and asked fans not to make any assumptions concerning their relationship so that the two artists can date in peace.
But this is not the end of GROOVL1N's statement. Soon after their second statement, they released another one that denies the dating rumors between Ravi and Taeyeon. Their last statement mirrors that of SM Entertainment. Furthermore, the agency stated that they were unsure of how their confusing statements came to be.
The verdict
Based on the final statements released by the agencies of the two artists, we can assume that the rumors are false. Moreover, Taeyeon and Ravi deserve their privacy to be respected. As fans, it's best to support the two on their future music.
© 2023 Korea Portal, All rights reserved. Do not reproduce without permission.