Post-quarantine: Chungha Postpones Album, TWICE Jihyo Excitedly Reunites With Sana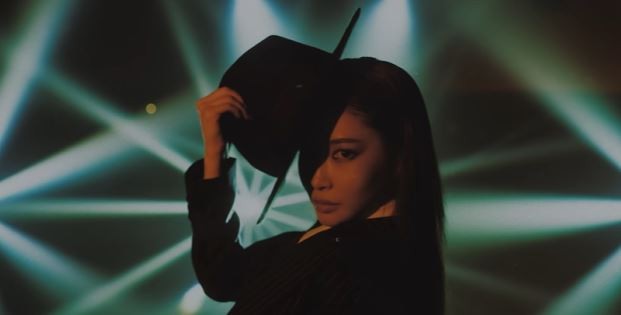 K-Pop soloist, Kim Chungha, has finished her mandatory quarantine after testing positive for coronavirus disease last December 7.
According to her agency, MNH Entertainment, Chungha stayed at the Life Therapy Center for a total of 11 days starting from December 7 to 18th as per South Korea's coronavirus guidelines.
"Chungha has been staying at the Life Therapy Center for a total of 11 days from the 7th to the 18th, the day of the diagnosis, and has been devoted to the treatment," said a representative from MNH Entertainment.
Health authorities in South Korea mandate that persons who contract the viral disease must go through the mandatory quarantine for a period of 10 days. Meanwhile, asymptomatic confirmed cases need to be isolated for 11 days.
Since Chungha was asymptomatic, she was released from quarantine after 11 days.
"Among the asymptomatic confirmed patients, she received a notification of quarantine release on the 18th, the 11th day of admission, and is returning to her home and staying at home," said MNH Entertainment.
Furthermore, MNH Entertainment confirmed that Chungha plans to suspend her scheduled activities to prioritize health and safety. Chungha will also postpone the release of her first full-length album that is scheduled for January 4.
"We will continue to strictly follow the health authorities' quarantine guidelines and put the health and safety of our artists and staff our top priority. We deeply apologize for causing concern to many people and greet them with a healthy look in the future," said MNH Entertainment.
Aside from Chungha, TWICE Sana, despite testing negative, has gone through self-quarantine after having close contact with the soloist.
To welcome back her member, TWICE's Leader, Jihyo took into their group's official Instagram to share a video of her excitedly running towards Sana. In the short clip, we can see an excited Jihyo running through the hallways of the JYP Entertainment building screaming, "It's Sana." We can also hear Jihyo saying "I missed you" off-camera.
This adorable video showing the cute interaction between Jihyo and Sana has warmed the hearts of ONCEs as it shows the tight bond between the members.
© 2023 Korea Portal, All rights reserved. Do not reproduce without permission.
Tags:
Chungha Quarantine
,
Chungha finish Quarantine
,
Sana Quarantine
,
Why Sana is Missing From TWICE
,
Chungha positive covid-19
,
Sana covid-19
,
Kpop coronavirus
,
K-Pop Coronavirus Positive
,
Chungha updates
,
TWICE Updates
,
Sana updates
,
TWICE Sana
,
South Korea Quarantine
,
k-pop news
,
K-Pop Trending News
,
TWICE trending
,
Chungha Comeback
,
Chungha new comeback