Here's The Reason Why Nam Joo-hyuk Cried At "Josée" Press Conference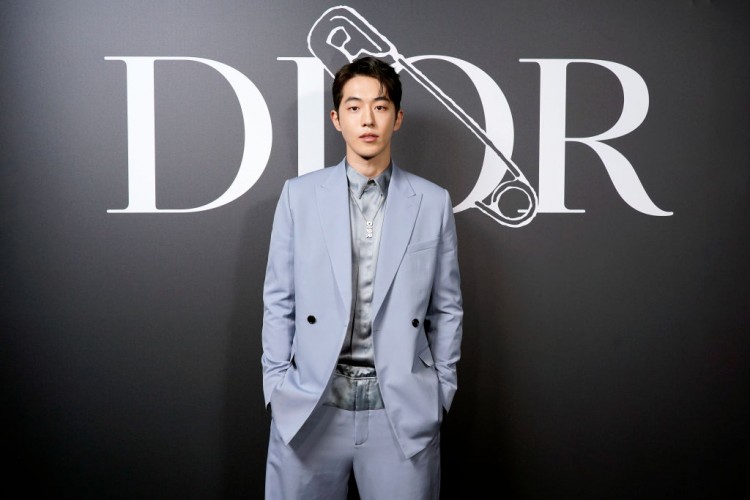 Nam Joo-hyuk is set to return to the big screen with a remake of the Japanese film "Josee, the Tiger and the Fish," which is also based on a novel of the same name.
In the remake, university student Young-seok (Nam Joo-hyuk) bumps into Josee (Han Ji-min), who uses a wheelchair, and falls in love. Young-seok finds out that Josee lives with her grandmother and barely leaves her house. As he develops feelings toward her, Yeong-seok approaches her slowly and also attempts to show her the real world.
On December 7, the actor participated in an online interview to discuss his upcoming film, "Josée."
According to Joo-hyuk, the film tells the story of a woman and a man who embark on the most beautiful chapter of their lives after they met one another. When asked how he felt starring in a remake film, the actor confessed that he feels a great deal of pressure about it.
"I think it'd really be a lie if I said that there was no pressure. Although the director and actors all felt pressured, only the grand picture of director Kim Jong Kwan's 'Josée' is similar to the original. The director's desire to create a completely new image was a challenge for me as well," shared Nam Joo-hyuk.
During a previous online press conference last November, the trailer for the film was previewed. However, after the trailer was presented, both Joo-hyuk and Han Ji-min began crying.
Joo-hyuk explained this incident, apologized, and commented with a laugh.
"This year, I worked really hard and appeared on broadcasts often so the press conference was the first time I had watched that video. Since it captured the film from beginning to end, it felt like Young-seok's heart that I felt while filming was really coming out. I think I made a mistake emotionally. I'm sorry. I think I was so immersed into Young-seok emotionally."
© 2023 Korea Portal, All rights reserved. Do not reproduce without permission.