Who Is The Best Dancer in K-Pop?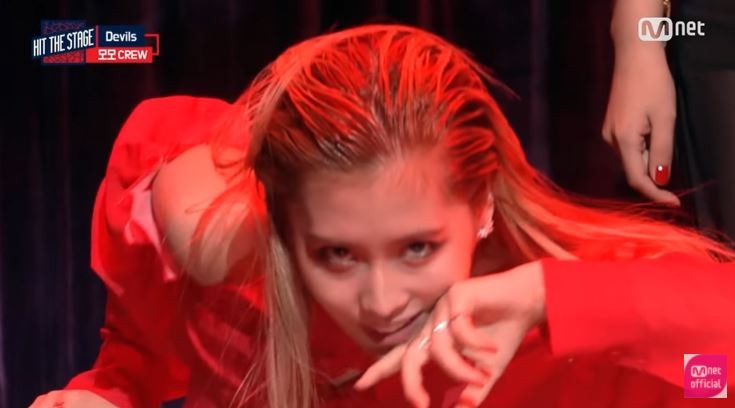 The K-Pop way of performing lies heavily in catchy music and trending choreography. Before debut, Korean idols train hard to perfect their skillset which includes singing, rapping, and of course dancing. Throughout the years, we have been a witness to various legendary choreographies and performances from the best groups that K-Pop has ever produced.
There's no denying that all idols are talented. However, while all idols are trained to be good in everything about the art, there are those special individuals that have innate talent in them.
So, South Korean news outlet, Ilgan Sports, conducted a special poll to determine who is the "Best Dancer in K-Pop."
There is no one better eye than the idols themselves, who have trained, and performed together, that could pick who among them are the finest in the industry. In the survey, 100 idols participated and voted. Among them were the members of the biggest names in the South Korean popular music scene such as AKMU, BLACKPINK, BTOB, BTS, EXID, fromis-9, GFRIEND, GOT7, JBJ, MONSTA X, NU'EST W, Oh My Girl, Rainz, Red Velvet, SEVENTEEN, Super Junior, TRCNG, TWICE, WINNER, and Wanna One.
Check out the top 5 "Best Dancers in K-Pop" list. You'll be shocked to know that there's only one female idol included. Who is she? What's her rank? Let's find out.
RANK #5: AB6IX's Park Woojin with 4 votes
The main dancer and rapper from AB6IX made it into the list at 5th place with four votes. Park Woojin appeared in the second season of the infamous "Produce 101" series together with his fellow trainees from Brand New Music. There he showcased his immense talent in dancing and rapping that made him earn a spot in the debuting group "Wanna One"
RANK #4: Super Junior's Eunhyuk and BTS's J-Hope with 5 votes (each)
Tied at the fourth spot, with five votes each, are Super Junior's Eunhyuk and BTS's J-Hope.
As the main dancer of the legendary Super Junior of SM Entertainment, Eunhyuk earns his well-deserved spot on the list. He has been dancing his whole life and was praised for his incredible talent. He once was a dance mentor for the show "Under Nineteen" in 2018.
Alongside Eunhyuk was BTS's J-Hope, who has also appeared on "Under Nineteen" as a dance mentor. Before his trainee life in Big Hit Entertainment, J-Hope was part of an underground dance team called "Neuron." He even polished his talent by taking dance classes at Gwangju Music Academy for six years.
RANK #3: SHINee's Taemin and BTS's Jimin with 6 votes (each)
Both earning 6 votes from their colleagues in the industry, Taemin and Jimin's inclusion in the list was no surprise.
Taemin, who debuted in SHINee at just 14 years old, is known as the "Idol's idol" for his unparalleled talent in dancing that inspired a lot of the newer generation of idols. As SHINee's main dancer, soloist, and SuperM's all-rounder, Taemin continues to amaze fans with his amazing dance routines. Adding a feather to his hat of achievements was his first place win on Mnet's "Hit The Stage."
On the other hand, Jimin is a jack of all trades who can deliver elegant and charismatic performances of various genres. He was the top student in the modern dance department of Busan High School of Arts.
RANK #2: SEVENTEEN's Hoshi with 10 votes
Being the leader of SEVENTEEN's "Performance Unit" and the brains behind the group's legendary choreographies, Hoshi is no doubt one of the finest in the industry. Hoshi has always shown his immense passion and dedication for his craft. He is responsible for directing some of SEVENTEEN's most notable choreos that have left K-Pop fans in awe.
RANK #1: EXO's Kai and TWICE's Momo with 13 votes (each)
Coming from two of K-Pop's biggest groups ever, as well as dubbed as the "Main Dancer" of each group, Kai and Momo have certainly earned their spot on the list. They were even recognized by their peers as K-Pop's finest.
His performances say it all, EXO's Kai is a dancing powerhouse in the industry. He has been dancing ever since his youth and has learned ballet and jazz dance. He is regarded as a total performer with his legendary "fancams" that could sway anyone who watches them off their feet.
Notably, the only girl group member on the list, Momo is a force that is undeniably incomparable in the industry. Popularly known as the "Dancing Machine," she was handpicked by Park Jinyoung himself to be a member of TWICE for her stellar dancing abilities. She began dancing when she was three and was scouted by her agency for her sharp movements and versatility. She is even picked by top choreographer Lia Kim as the "Most Talented Idol Dancer."
© 2023 Korea Portal, All rights reserved. Do not reproduce without permission.