Fans Gushing Over BTS' Surprise Appearance At The iHeartRadio Jingle Ball 2020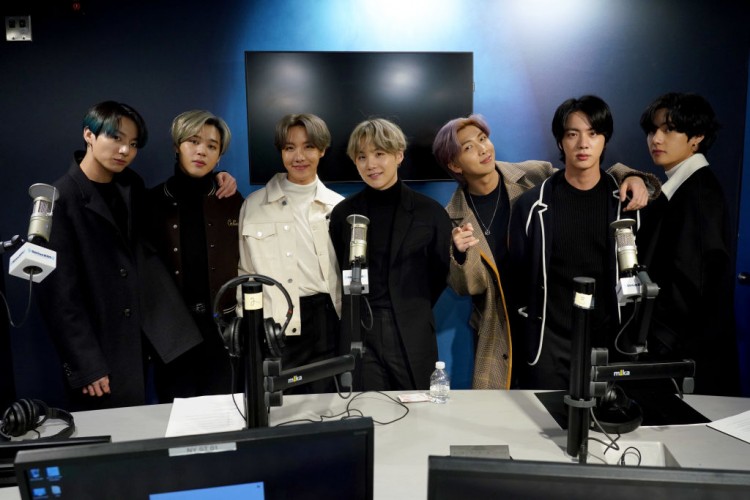 When the official list of the 2020 iHeartRadio Jingle Ball performers was released, everyone seemed to have asked why BTS, such a phenomenal K-Pop artist known in the world, was not included. The fans let it pass, yet just a few days or hours before the show last December 10th, the organizers revealed BTS is making their guest appearance.
Fans could not hold their excitement and look forward to the show.
The popular K-Pop boy group BTS is among the line-up of guest stars at the recently concluded 2020 iHeartRadio Jingle Ball, a yearly event organized by iHeartMedia, with this year's edition conducted virtually. They join international artists, including Billie Eilish, Dua Lipa, Harry Styles, Shawn Mendes, The Weeknd, and Sam Smith. It could be remembered The Weeknd was also not included in the original line-up and was added only by the organizers.
BTS stated the outro for Harry Styles' performance with Christmas decors on the set. Then, they sang a snippet of their viral rendition of "Santa Claus Is Coming To Town" at the iHeartRadio Christmas special.
Were the fans happy about their surprise appearance? There were those who liked it, but there were quite those who criticized the way BTS was presented.
According to the fans, BTS was allegedly used to increase the views of the 2020 iHeartRadio Jingle Ball. The fans on Twitter complained about why they waited for what they knew would be a BTS performance but was only allegedly a "cameo appearance" with their Christmas greeting. What do you think about their 2020 iHeartRadio Jingle Ball presentation?
Meanwhile, they were also named "Entertainer of the Year" in TIME magazine. Who else could introduce the K-Pop boy group better than wrestling superstar John Cena? Wearing a tuxedo collection, John Cena talked about the achievements of BTS.
"They're (BTS) without a doubt the biggest act on the planet," the renowned wrestler and movie star stated.
BTS then performed "Dynamite" from their album "BE" wearing simpler outfits compared to their dapper looks at the recently held 2020 Mnet Asian Music Awards.
© 2023 Korea Portal, All rights reserved. Do not reproduce without permission.