Selected Fans Of The 2020 iHeartRadio Jingle Ball To Have A Meet And Mingle With Their Favorite Artists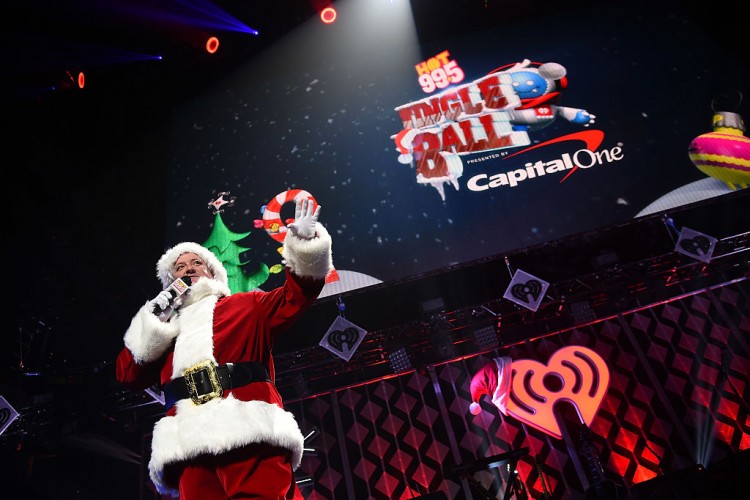 Every year, the iHeartRadio Jingle Ball featuring various popular singers has been giving the audience a treat for the Christmas season. This year, it will be different. The pandemic has prompted organizers to instead conduct the show virtually, yet with the same type of entertainment and glamour.
Presented by Capital One, the 2020 iHeartRadio Jingle Ball is happening on December 10th at 9 p.m. Eastern time, with their star-studded line-up. Featured performances include Billie Eilish, Doja Cat, Dua Lipa, Harry Styles, Lewis Capaldi, Sam Smith, and Shawn Mendes,
Recently, The Weeknd has officially been added to the line-up. It will also headline the 2021 Super Bowl Halftime Show.
Many of these artists have been awarded during the recently conducted American Music Awards 2020, and are nominated for the upcoming Grammy awards 2021 on January 31st. The first iHeartRadio Jingle Ball was conducted in 1995.
Fans will not just watch the best performances, but they will also see never-before-heard covers of the most iconic Christmas songs, and the 2020 iHeartRadio Jingle Ball will also take fans into the homes of the artists as they celebrate their holidays, since it will be conducted virtually.
It does not end here. There will also be a December 3rd feature titled the "iHeartRadio Jingle Ball Greatest Moments" featuring highlights from previous holiday concerts. Performing are artists including Justin Bieber, Ariana Grande, Lizzo, Mariah Carey, Taylor Swift, and Miley Cyrus. It will air on CW at 8 p.m. Eastern time.
Fans can watch the 2020 iHeartRadio Jingle Ball on The CW App and CWTV.com, and they can also listen to the performances across 95 iHeartMedia CHR radio stations in the country, as well as through the iHeartRadio App. There will be a TV special to broadcast on December 14th at 8 p.m. Eastern time.
For its sixth year, Capital One cardholders and winners of the "Capital One Holiday Jam" contest will be featured in a virtual holiday classic sing-along with a headliner at the Jingle Ball. Those who participated and won will also engage in a private virtual meet and mingle discussion, according to the official website of iHeartRadio.
© 2023 Korea Portal, All rights reserved. Do not reproduce without permission.