North Korea Publicly Executes COVID-19 Quarantine Violators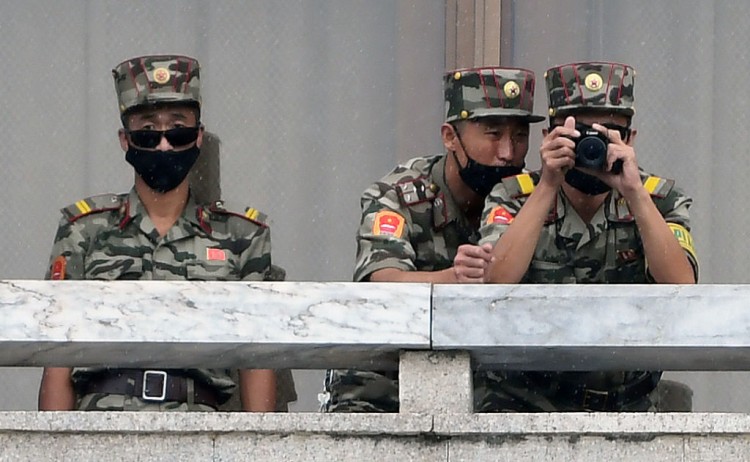 North Korea publicly executes two quarantine violators amidst the country's claim of being "coronavirus-free," according to an inside source report to Radio Free Asia (RFA).
It has been said on the report that North Korean authorities ordered a public firing squad shooting of an alleged smuggler to "scare other citizens" into strict compliance with the nation's coronavirus quarantine measures.
"The public execution happened because the victim was charged with violating quarantine right before the ultra-high-level emergency measures took effect around November 20th. A man in his 50s who tried to smuggle with Chinese business partners was shot as an example on November 28th," said a source from North Pyongyang to RFA.
Not only that, but the source also revealed another public firing squad shooting relating to anti-virus measures violation.
"This reign of terror for the people has reached its peak since the Central Committee issued the ultra-high-level emergency quarantine order. We've also heard that they publicly shot a currency exchange broker in Pyongyang who violated quarantine rules," the source added.
Since the beginning of the coronavirus pandemic, Beijing and Pyongyang have closed the Sino-Korean border and suspended all trade over concerns of the virus spreading into North Korea. Moreover, in April, Pyongyang has extended the "emergency quarantine posture" till the end of 2020. Despite the restrictions and closed borders, however, smugglers of Chinese goods continued to make a living and traveled between nations.
Because of the fear that frequent border crossers could bring the virus to the country, North Korea has since then imposed a series of harsher anti-virus measures.
"Since the end of November, the Central Committee [of the Korean Workers' Party] have ratcheted up the existing emergency quarantine measures to 'ultra-high-level emergency quarantine measures," said the source.
In addition, authorities in the country have beefed up their frontier guard corps with special forces and even ordered the soldiers assigned to shoot anyone within a kilometer of the border regardless of their reasons.
The reclusive regime repeatedly claims it has zero COVID-19 infections despite sharing an 880-mile border with China, where the virus originated. However, because of their recent imposition of "ultra-high-level emergency quarantine measures" and their violent action towards their quarantine violators, it can be interpreted that the totalitarian country is very concerned about the spread of the virus.
© 2021 Korea Portal, All rights reserved. Do not reproduce without permission.