K-Food Abroad: Top Korean Restaurants In The United States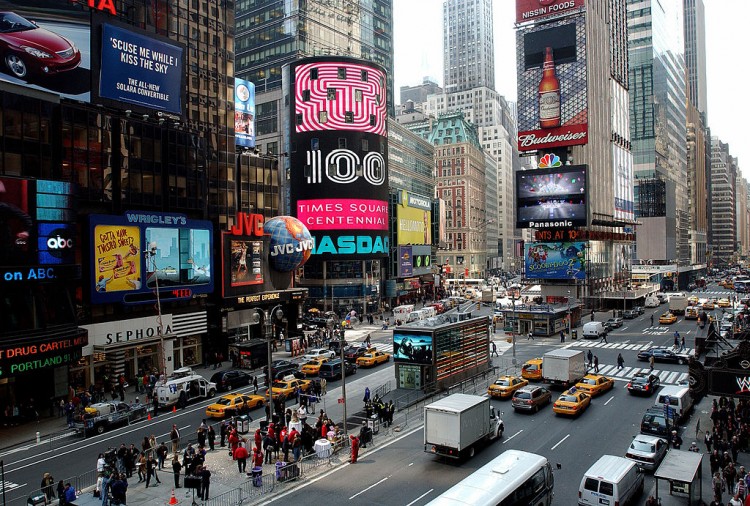 Korean food is global. It seems that munching K-food has become such a worldwide trend, you can find restaurants offering these kinds of food anywhere you travel.
The United States and Korea have strong international relations that you can find reflected upon their products. Koreans are supporters of American brands, such as BTS promoting Fila, a U.S.-based sportswear brand.
Korean restaurants have also dominated the U.S. market. The popularity of Korean food around the world is unprecedented. According to Morgan Stanley Research, K-food generated $5 billion revenues in 2018, and is predicted to generate $5 billion revenue by 2023.
"In a sense, increasing interest in entertainment content, such as movies, television shows and music, have paved the way for more curiosity about the culture, which then opens the door for cuisine," equity analyst Kelly Kim said in the report.
Here are the top Korean restaurants that have landed in the U.S., and are now serving several Americans and foreigners in the country.
1. Sam Oh Jung - Washington
Located in Lynnwood, Washington, Sam Oh Jung has become a local favorite in Seattle. Established in the 1990s, relatively young, it is a traditional Korean restaurant that offers Gejang, a raw crab in soy sauce, Haemul pajeon or Korean green onion seafood pancake, and so much more.
2. Han Bat Shul Lung Tang - California
The K-town in Los Angeles, if not because of the COVID-19 pandemic, is always crowded with foodies and tourists who gather in this area to try the Korean food. Though Han Ban Shul Lung Tang only has limited selections on the menu, the bone broth soup and the boiled beef, it will always be worthwhile to dine here. Enjoy the rice bowl with generous portions of Korean health food, Kimchi.
3. Oiji - New York
New Yorkers are spoiled with several authentic Korean foods, so even if they have not been to Korea, it seems they are experiencing the country with the delicacies. Oiji is not your typical restaurant. The selections are chef classics from chefs Brian Jim and Tae Kyung Ku, presenting dishes like Jang jo rim or soy-braised beef with hard-boiled egg and Haemul nurungji tang or seafood broth with crispy rice.
Korea's presence in the world is undeniable. From K-food to K-fashion, to K-entertainment, there are a lot of discoveries.
© 2023 Korea Portal, All rights reserved. Do not reproduce without permission.