BTS Members, Global K-Pop Stars Can Defer Military Enlistment Thanks To New Bill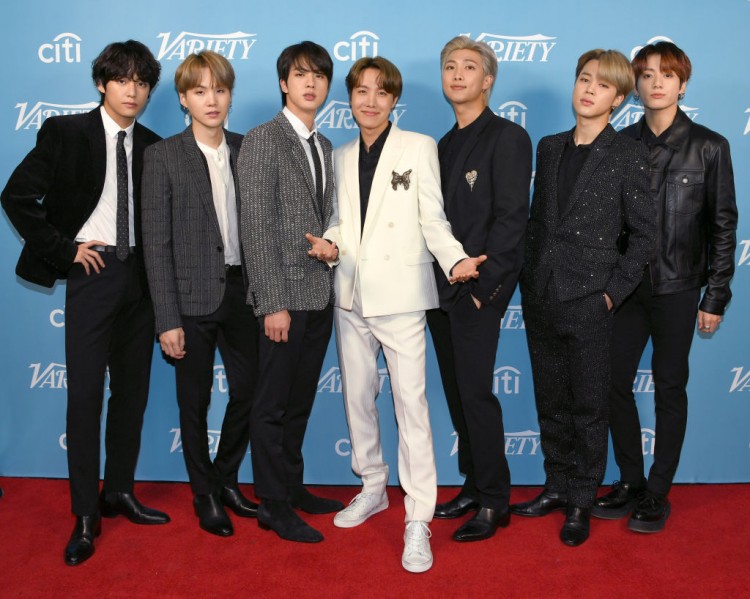 Your favorite BTS members can now enlist at a later age, thanks to a new bill passed by the South Korean parliament.
On December 1, Tuesday, the National Assembly passed a bill that would allow globally acclaimed male pop culture artists, such as the world-famous BTS, to defer their mandatory military enlistment.
During the assembly's plenary session, the South Korean parliament approved the bill to revise the Military Service Act. Such revision grants globally renowned male pop stars the exceptional right to postpone their national defense duties. According to a report from Yonhap news agency, this bill was granted to give acknowledgement to acclaimed Korean pop artists who have helped elevate the country's global reputation.
For a year now, calls for the revision of the Military service act has been very loud especially that BTS' oldest member, Jin, who is now 28 is supposed to enlist by the end of this year under the previous military act. Moreover, the revision was pushed strongly further after BTS became the "first-ever South Korean pop artist" to top the US Billboard Hot 100 singles chart with its hit song "Dynamite" this November.
With the countless achievements and recognitions that BTS have received worldwide, fans see it fit for them to be acknowledged the same as international award-winning athletes and classical musicians who are subject to military service exemptions or deferrals based on the previous version of the bill.
Under the new revisions to the bill, which to be supplemented by a presidential decree, globally acclaimed male pop stars could put off their military enlistments until the age of 30. Such exemption or deferment is upon the culture minister's recommendations, however, because of the K-pop idol's significant contribution to the elevation of national reputation.
Because of this awesome news, ARMYs worldwide are delighted to know that they'll be able to see the seven boys perform together for a longer time.
Meanwhile, during the press conference for BTS' new album "BE," Jin reiterated that all of BTS members would fulfill their military service when the time comes.
"As a Korean youth, military service is a natural duty that, as we have always stated, we're ready to oblige whenever the country calls upon us. We actually talk about this a lot, but all of us are planning to serve in the military [when the time comes]," said Jin.
© 2023 Korea Portal, All rights reserved. Do not reproduce without permission.
Tags:
BTS
,
BTS Jin
,
BTS Jungkook
,
BTS Jimin
,
BTS SUGA
,
BTS RM
,
bts j hope
,
bts v
,
Life Goes On
,
military enlistment
,
South Korea
,
BTS Law