Lee Min Ho Praised: Suzy Bae's Ex Commended For 'Incredibly Done' YouTube Videos, Fans Envy His Dog Choco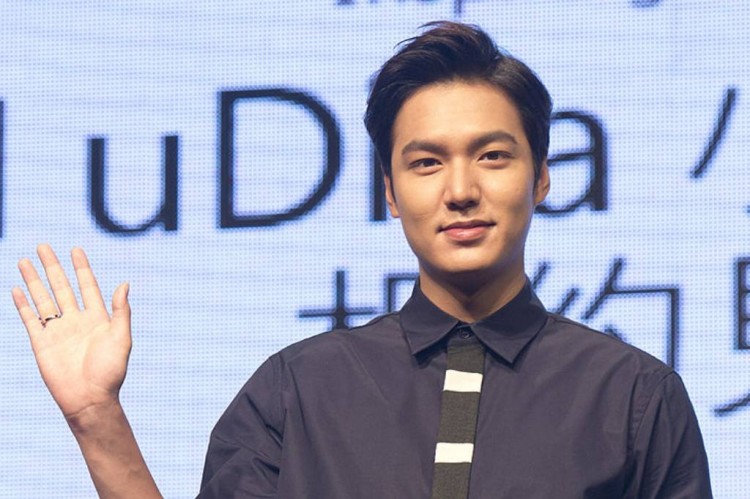 Lee Min Ho, currently, has a hectic schedule. Aside from working on his upcoming new series called Pachinko, the Legend of the Blue Sea actor is also busy creating contents for his official YouTube channel. The former boyfriend of Suzy Bae has, also, been very active on social media these past few months.
Recently, Lee Min Ho introduced someone very dear to him on YouTube. The City Hunter star posted another video on his channel. In the clip, Min Ho is seen having some time with his dog named Choco while they are out in the woods.
Titled "Last Autumn," the video also showed breathtaking sceneries in the South Korean mountains. In one scene, Lee Min Ho was seen carrying Choco in a bag to save him for a distance of walking. The pooch even donned a pair of sunglasses and a coat.
Some fans could not help but comment on the video. "Choco is living the life we all want. She's so cute, ahh lucky dog," ThatVickeyGirl wrote. "This is so heartwarming. Although we only have wet and dry season, who wouldn't want to see something so beautiful like this. Choco surely touched our hearts," Joy Pinera stated. "Nothing could ever come close to this duo. Their Grand Entrance beats all entrances in Kdramaland. Choco with those shade is the top of the toppest," Clementine Che penned in the comment section.
"At this point, I don't mind being called a dog at all," Nisrga Kasar said. "I really like the ending when he is wearing a mask, he is sending a message to everyone that we still need to wear mask and be responsible," another netizen shared. "Incredibly done, with all your heart put into the scene," Alice Gomez mentioned.
At the moment, the above-mentioned video has a total of 96,000 views already. Lee Min Ho has uploaded four videos on his YouTube channel, with more than 305,000 followers.
Meanwhile, Lee Min Ho is set to appear on the forthcoming Pachinko series, which will be translated into Korean, English and Japanese languages. He will be leading the show, alongside Jung Eun Chae, Minha Kim, and Jin Ha. Kogonda and Justin Chon will direct the show, while Song Hugh will sit the executive producer and showrunner seats.
© 2021 Korea Portal, All rights reserved. Do not reproduce without permission.