Here's What You Need To Know About the Confusing aespa Universe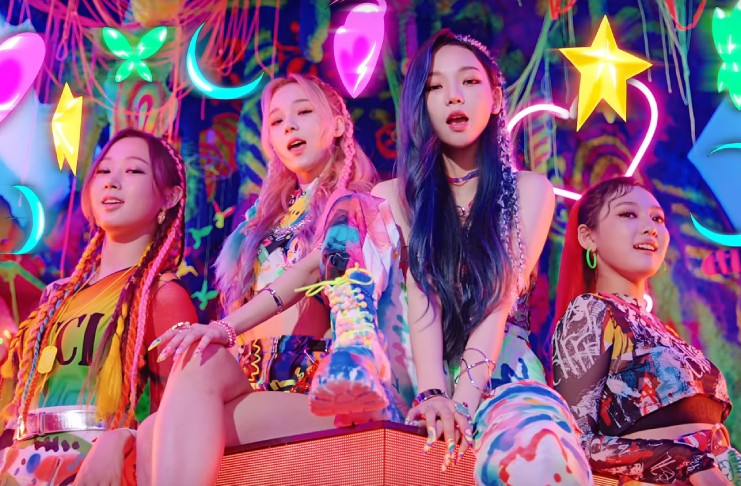 If you are confused about all the AI terms and stuff about SM Entertainment 's ingenious "aespa" concept, you are not alone.
Of all the teasers SM released for aespa, more questions are raised than answers given.
Fortunately, we have prepared the ultimate guide to the aespa Universe.
Are you ready?
Let's dive in!
NAVIS
When you watched the "MY, Karina teaser video," you may have heard ae-Karina say, "If NAVIS never helped... Karina and I would have never met."
Who is NAVIS then?
Well, NAVIS is the artificial intelligence (AI) system that connects the avatar "ae" members to their real-world counterparts. In the teaser, ae-Karina revealed that NAVIS was the one responsible for letting her know about the existence of her human counterpart. NAVIS was also the one who helped the two meet.
NAVIS is pronounced as "nabi" in Korean, which means "butterfly." This can be tied to the butterfly theme that the aespa logo projects.
SYNK
SYNK is the "Instagram" of the aespa universe.
It'll serve as the communication tool that'll connect the virtual and real-world members. It's some kind of messaging and social app.
If you can recall, in the "MY, Karina" teaser, the human Karina shared the story about the first time she received a message from ae-Karina which says, " Stop sleeping, Karina!"
Not only that but the teaser video also revealed snippets of the members doing a "live video stream" together.
The term SYNK is based on "synchronization" which would describe its role in the aespa universe. In SYNK, the members will be able to communicate with each other, do various projects, and even connect to fans.
REKALL
You may have seen the teaser where Winter is having some lavish "REKALL" time with ae-Winter in the real world.
So basically, REKALL is the time when both the real and virtual members spend together.
Sadly, we know that REKALL time is limited. As we have witnessed ae-Karina was pulled back to the virtual world when REKALL time was over in the "MY, Karina" video.
The aespa universe is getting interesting as their debut gets nearer. Watch out for aespa's debut this November 17 with "Black Mamba."
© 2023 Korea Portal, All rights reserved. Do not reproduce without permission.