Rami Malek Denies Rumors Of Trouble On 'Bond 25' Production; Man Arrested Over Hidden Cam Found On Set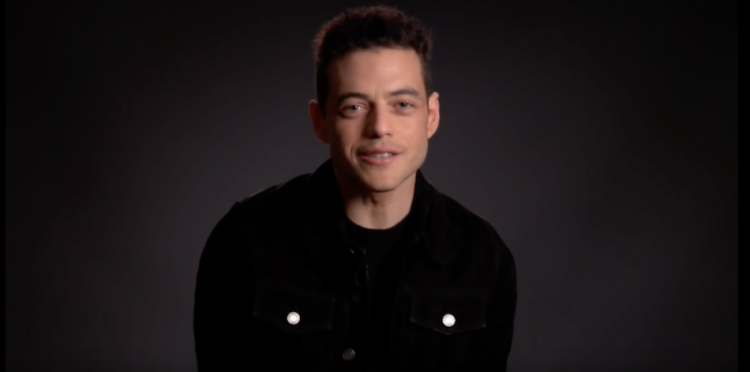 Actor Rami Malek has denied the rumors that the production of the next James Bond movie is having problems on set. Meanwhile, a man has been arrested after a hidden camera was found on the women's toilet on Bond 25 set location.
Malek has admitted that the production scheduled of Bond 25 has changed but it has nothing to do with the rumored problem between him and lead actor Daniel Craig. The Bohemian Rhapsody actor said he hasn't shot a scene with Craig yet and he is excited to film with the English actor.
"The key scenes is something that was fabricated. But the thing is, Daniel was injured, so they are shooting what they can. I talked to Cary [Joji Fukunaga] yesterday and the schedule has been altered," Rami Malek told Digital Spy.
Bond 25 has faced several setbacks since its production started last year. The latest of which was the explosions that damaged the set and injured a crew member earlier this month.
Bond 25 was originally slated to premiere in November 2019 but the production was temporarily halted when original director Danny Boyle pulled out from the production in August 2018. He was replaced by True Detective director Cary Joji Fukunaga. Bourne Ultimatum's Scott Z. Burns also joined the production to rewrite the script.
In May, Craig also suffered an ankle injury on set. The actor underwent surgery and required recovery. Bond 25 was the last outing for Craig. The franchise producers have yet to announce who will replace the actor.
Meanwhile, Fukunaga has earlier denied rumors that he also caused delay in the production of the next 007 movie because he is busy with his PlayStation 4. The Sun earlier reported that Fukunaga failed to turn up on set for several hours because he was playing games on PlayStation.
Bond 25 producers Michael G. Wilson and Barbara Broccoli earlier announced that the 25th installment of the franchise will be released on April 8, 2020, instead of February 2020. With the new delays in the production, fans are getting worried that the premiere date of the movie will be moved again.
In other Bond 25 news, a man has been arrested recently after a hidden camera was found in the women's toilets at Pinewood Studios in Buckinghamshire, England. The studio is where Bond 25 is being filmed. The 49-year-old man was charged with voyeurism, CNN reported.
© 2021 Korea Portal, All rights reserved. Do not reproduce without permission.