PSY Summoned By Police On Suspicion Of Involvement In YG Entertainment's Yang Hyun Suk's Alleged Prostitution Services Procurement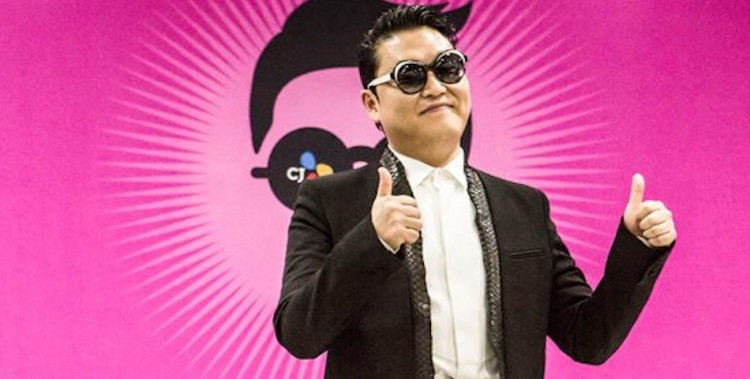 The South Korean police have summoned singer PSY for questioning. He has been investigated on suspicion of his involvement on allegation of prostitution services procurement of YG Entertainment CEO YangHyun Suk.
Police have stated that PSY was called in for questioning on his alleged involvement on the prostitution services that were allegedly arranged by YG Entertainment founder Yang Hyun Suk. The police revealed that they had called in PSY last week for questioning on the allegations that his former boss used prostitution services for some Asian investors.
MBC's investigative show, titled Straight, first reported in May about the allegations that Yang had offered prostitution services to a couple of investors in July 2014. It was also revealed in the report that one of the businessmen is the infamous Jho Low.
After the report was released, PSY took to Instagram to explain what transpired on the said event. He confessed that Jho Low was present in the dinner and he was the one who introduced Yang Hyun Suk to the Malaysian businessman.
Jho Low is currently a fugitive that is being sought by the authorities of Malaysia, Singapore and the US in connection with the 2009 1MDB scandal. The businessman is involved in the biggest money laundering and kleptocracy scandal in the world.
In an official statement, Yang Hyun Suk admitted that he had dinner with PSY and some investors but said he is not aware of any prostitution services at the time. Yang also admitted that he knew Madam Jung but added that he doesn't know anything about the women who were present at the dinner.
PSY is a former artist of YG Entertainment. He joined the company in 2010. PSY rose to fame in 2012 following the released his sixth album, Psy 6 (Six Rules) Part 1, along with its lead track "Gangnam Style." The song went viral and ranked first on YouTube's Most Viewed Videos and peaked at No. 1 on the iTunes Music Video Charts.
The "Gentleman" singer officially left YG Entertainment in May 2018. Earlier this year, PSY announced the establishment of his own company, P-Nation.
Meanwhile, Straight also released another report about Yang Hyun Suk over the weekend. The report claimed Yang arranged a trip to Europe for a group of Malaysian investors and 10 prostitutes. YG Entertainment issued a statement with regards to the latest report and denied all new claims.
© 2021 Korea Portal, All rights reserved. Do not reproduce without permission.