'This Is Us' Actress Susan Kelechi Watson Reveals Taking Up Ballet Lessons To Dance As Beth In Season 3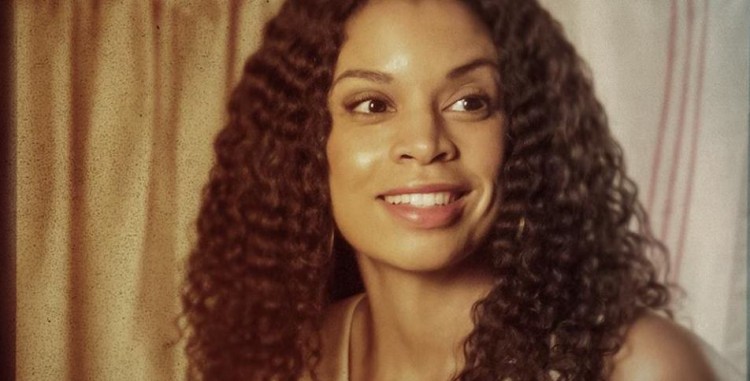 This Is Us actress Susan Kelechi Watson used to dance so many are expecting that playing the dancing scenes of Beth in the NBC drama would be easy for the actress. Watson, however, admitted that it was not the case at all.
Watson revealed that she used to dance but she stopped a long time ago. This is why she needs to train for the dance scene she had in This Is Us Season 3.
The actress said she attended ballet training for two months so her body will return to its dancing form for This Is Us. She added that she trains for two hours a day for four days a week so she can do the scenes in the series.
"The whole time was surely challenging but I loved it. It's nice to kind of going forward to it. I wish I still dance. It was my favorite form of expression and it was my first love before I think even acting," she told Vulture.
The episode "Our Little Island Girl" of This Is Us Season 3 featured Beth's (Watson) backstory when he returns home to visit her sick mother. It was revealed that when she was young, she trained hard to be a principal ballerina for a prestigious dance company. She dreams to become the first black principal ballerina of the dance company.
At first, her Beth's mother, Carol (Phylicia Rashad), has issues about Beth's life choices but her father Abe (Carl Lumbly) supported her. Bethany works hard every single day so she will become the best.
However, her dream was crushed when her father died of cancer. In college, Beth went to Carnegie Mellon University where he met teenage Randall Pearson (Niles Fitch).
After visiting her mother, Beth returns home and tells Randall what she wants to do. She wants to teach dance. At first, their new jobs-Randall as a new politician and Beth as a dance instructor-created tension between them. The couple eventually worked it out and in the finale of This Is Us Season 3, it was revealed that Beth will have her own dance studio in the future.
In the previous season, fans have also seen Beth dancing and many were wondering if she has a body double. It turned out that it was all Susan Kelechi Watson. In an earlier interview with People, she revealed why she refused to have a body double for the dance part of the episode.
"My mom said there was never a time when music played that you did not dance. I do that to this day. ... I think Beth and I have that in common," she said.
© 2023 Korea Portal, All rights reserved. Do not reproduce without permission.