Seungri Suspected To Embezzled 1 Billion Won From Burning Sun + Revealed To Have Investigated For Drug Use In 2016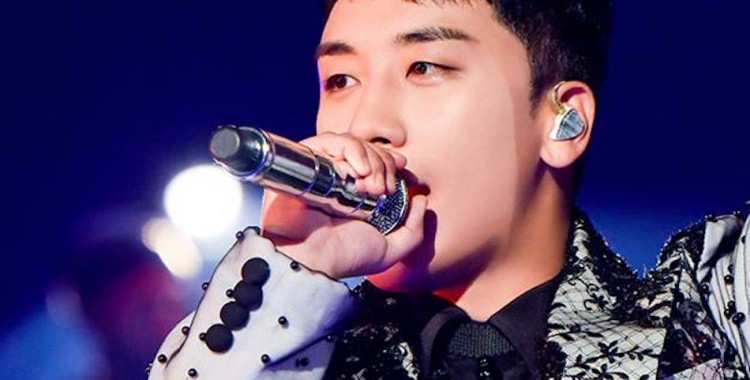 Ex-BIGBANG member Seungri is now being suspected to have pocketed more funds from Burning Sun than have previously reported. It has also revealed that the K-pop idol had been investigated for drug use in 2016 around the time as iKON's B.I was accused of drug use.
Seungri, along with Burning Sun's Yoo In Suk and Taiwanese investor Madame Lin, reportedly under suspicion to have embezzled about 1 billion won (approximately $850,000). It can be recalled that Seungri and Yoo were earlier booked for embezzling 530 million won (approximately $451,000) of Burning Sun profits.
However, the Intellectual Crime Investigation Team of the Seoul Metropolitan Police Agency revealed this week that Seungri and Yoo conspired with Madam Lin to misappropriate business funds from the club. The three are being suspected of pocketing a total of 1 billion won out of the 1.8 billion won (approximately $1.5 million) that has been embezzled from Burning Sun.
However, despite the new revelation, the police have no plans to request new pretrial detention warrants for the two. The police said although they suspect that Seungri and Yoo are responsible for embezzling a larger amount of money, the amount that they directly collected themselves is still 530 million won.
The police said it is unlikely that the court will make a favorable decision about the issuance of warrants because of this. In May, the police requested arrest warrants for Seungri and Yoo but it was denied.
Meanwhile, a new report revealed that Seungri had been investigated for suspicions of drug use in 2016 around the time Han Seo Hee's Kakaotalk conversation with B.I. about purchasing drugs was revealed. CBS's No Cut News (via Soompi) reported that Suwon District Prosecutor's Office conducted a basic drug test on Seungri in late 2016 after getting information that the singer had used ecstasy at Club Arena.
Seungri also reportedly took separate urine and follicle tests. He, however, tested negative in the tests and was not indicted.
The singer's reported drug test was brought up as his former labelmate B.I. was also accused of drug use. Police and prosecution are currently under suspicion for not carrying out a thorough investigation of Han Seo Hee's drug case in 2016 and her allegation on B.I.
Police earlier revealed that they forwarded the case to prosecution at the latter's request. The prosecution, however, denied that they made such request.
© 2019 Korea Portal, All rights reserved. Do not reproduce without permission.