Korean Movie 'Parasite' Wins Another Award From International Film Festival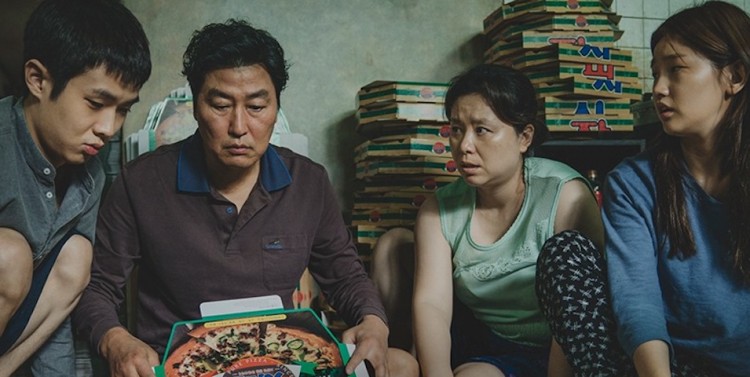 Korean movie Parasite has taken home the highest award at the Sydney Film Festival. This is the second international award that the movie has received.
The Sydney Film Festival is the most prestigious film festival in Australia and it is being held every year since 1954. Director Bong Joon Ho personally accepted the award along with the prize money of AUD$60,000 (approximately $41,300). Bong is the first Korean filmmaker in the history of the Sydney Film Festival to win the award.
"Parasite has an outrageous disregard for genre conventions... It is tender and brutal, beautiful and harsh, funny and tragic, and a masterwork in its exploration of class," the festival jury president John Maynard said.
The latest award for Parasite followed its win of the Palme d'Or at the 2019 Cannes Film Festival. The dark comedy film and Bong become the first Korean film and director, respectively, to win the Palme d'Or.
Parasite tells the story of Ki Taek (Song Kang Ho), an unemployed driver. He lives with his wife Choong Sook (Jang Hye Jin), son Ki Woo (Choi Woo Shik), and daughter Ki Jung (Park So Dam) in a semi-basement apartment in Seoul. When his son, Ki Woo, learned that his friend (Park Seo Joon) is leaving the country to study abroad, he took over in his private tutoring job. The life of Ki Woo and his family get involved with the wealthy Park family.
The film premiered in South Korea on May 30. So far, it has raked $50 million in the box office since its release. It is set to hit movie houses in Australia on June 27.
Aside from awards and smashing box office record, Parasite also recently grabbed the headlines because of director Bong Joon Ho. The Parasite director came under fire for alleged inappropriate behavior during the filming of his past movies.
Actress Kim Hye Ja revealed that during the filming of her 2009 movie, Mother, director Bong allegedly ordered actor Won Bin to touch her breasts without her consent. Barunson E&A, the production company behind Parasite, quickly released a statement clarifying Kim's statement.
The company shared its recent conversation with the actress about her statement during an interview. According to Barunson E&A, Kim feels very apologetic about the misunderstanding. Apparently, the 77-year-old actress claimed that she made a mistake in her memories and actually had discussed the scene with Director Bong before filming.
Aside from Parasite, Korean filmmaker Bong Joon Ho is known for his movie The Host in 2006 and the sci-fi action movie Snowpiercer in 2013. Bong's action-adventure film Okja also competed in the 2017 Cannes Film Festival. It did not win an award and sparked controversy because it was produced by Netflix.
© 2021 Korea Portal, All rights reserved. Do not reproduce without permission.