'Parasite' Actor Choi Woo Shik Shares Thoughts About Acting Alongside His BFF Park Seo Joon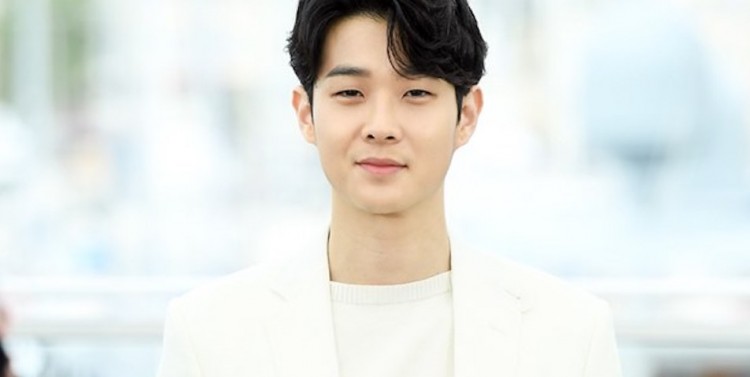 Korean actor Choi Woo Shik has opened up about his new movie Parasite and the experience of working with best friend Park Seo Joon once again. He expressed his gratitude to the Park for accepting the cameo role in Parasite.
The duo is known in the Korean entertainment industry as being best of friends. In the movie, they also played the role of being close pals.
Parasite is about an unemployed man, Ki Taek (Song Kang Ho), who gets involved in the lives of a wealthy family when his eldest son, Ki Woo (Choi), becomes a tutor of their daughter.
Park Seo Joon, on the other hand, took on the role of Min Hyuk, a student at a prestigious university and also Ki Woo's friend. Choi said Min Hyuk is the only person, besides his family, that Ki Woo can talk to comfortably.
The Train To Busan actor confessed that he was relieved to learn that Park accepted the special role in Parasite even though it is not a major character. He explained that the scene between the two characters should look relax and they were able to produce that because of their friendship in real life.
Choi and Park first work together in the romantic comedy-drama Fight My Way. He earlier talked about his friendship with Park Seo Joon as well as with Park Hyung Sik and BTS member V. Seo Joon introduced Choi to his Hwarang co-stars Hyung Sik and V and eventually became friends too.
Choi Woo Shik said many people, including his mother, are puzzled how they all get along really well since he and Seo Joon are actors while Hyung Sik and V started as K-pop idols. The Okja actor reiterated Hyung Sik earlier statement that his friends are his only refuge. Choi said he feels the same way about them.
He explained that everyone needs friends with whom he can share his worries and joy. Choi said Seo Joon, Hyung Sik, and V are all kindred spirits and he considered them are his friends like no other.
Choi also revealed that he also did a cameo appearance in Park's upcoming movie, The Divine Fury. He said it was not actually a trade-off but he decided to appear in the film because he finds its story very entertaining.
Parasite is currently in theaters and it has already broke box office record. It has also won the Palme d'Or award, is the highest prize awarded at the Cannes Film Festival.
© 2019 Korea Portal, All rights reserved. Do not reproduce without permission.