Korean Film 'Parasite' Smashes Box Office Record While Its Director Faces Backlash Over Inappropriate Act On Set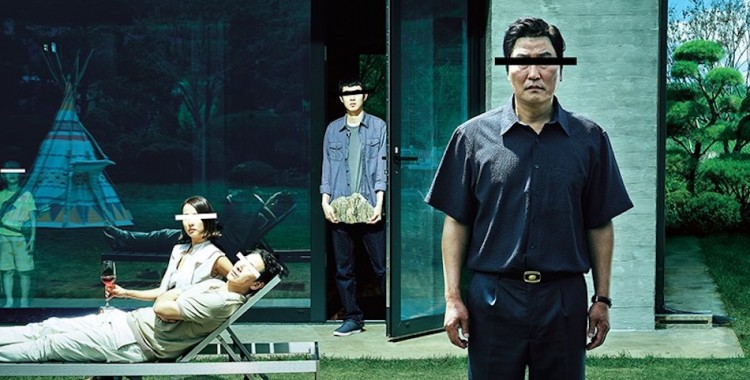 Korean film Parasite has been dominating the country's box office since its release on Thursday. It has broken box office records while its director has been creating buzz because of the alleged inappropriate act while filming his movies.
Parasite has smashed the weekend box office in South Korea as it surpassed the three million admissions mark over the weekend. The movie sold 2.78 million tickets from Friday to Sunday for a total of 3.36 million including sales on its premiere day.
Walt Disney's live-action film Aladdin retained its second spot while Godzilla: King of the Monsters climbed at No. 3. Local crime drama The Gangster, the Cop, the Devil slides at the fourth spot from its former No. 1 place. Additionally, Parasite won the Palme d'Or at this year's Cannes Film Festival, making it the first Korean movie to grab the honor at the festival.
CGV, the largest multiplex operator in the country, has also announced that it will screen Parasite with English subtitles starting on Monday in several theaters across Korea. This is in response to the demand of foreign movie fans.
Meanwhile, amidst the success of Parasite both locally and abroad, its director Bong Joon Ho has been receiving criticisms over his past interviews. One of which is where it was revealed that he asked an actor to touch the lead actress' breasts without her consent.
In an event last month, actress Kim Hye Ja revealed that during the filming of her 2009 movie, Mother, director Bong allegedly ordered actor Won Bin to touch Kim's breasts without her consent. The 77-year-old actress revealed that while filming a particular scene, Won Bin suddenly touched her breasts even though it was not written on the script.
The movie tells the story of a widow (Kim) who is extremely protective of her son, Yoon Do Joon (Won Bin). Do Joon has an intellectual disability and has been falsely accused of the murder of a girl.
"In the movie, (there is a scene where) Won Bin tells Jin Goo (Jin Tae) that he's sleeping with mom too. Then I was inside sleeping and suddenly, he touched my breasts. (In the script), he was not supposed to touch my breast but I didn't say anything assuming there was a reason but he (Director Bong) said he told him to do it," Koreaboo quoted Kim as saying.
When the event host asked for an explanation, director Bong Joon Ho claimed that he doesn't remember the incident very well. The production company of Mother, on the other hand, responded and explained that the incident was a misunderstanding and everyone has been in an awkward situation now as Kim's remark receives attention.
Additionally, Kim's revelation also brought back to light some of Bong's comments about Mother and his other movie, Snowpiercer, that also made netizens uncomfortable. In one interview, he compared the train in Snowpiercer to male and female genitals.
© 2019 Korea Portal, All rights reserved. Do not reproduce without permission.