Girls' Generation's Taeyeon Reveals She Is Suffering From Depression; Slams Those Who "Disrespect" People With Mental Health Problems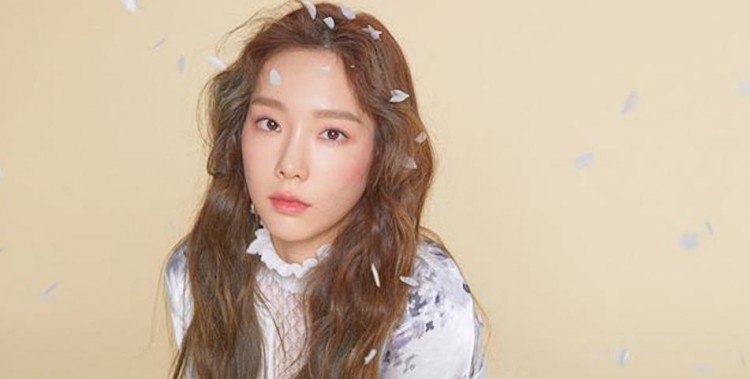 Girls' Generation member Taeyeon has made a courageous revelation about her mental health. She also fired back to those who disrespect people with mental health problems.
Taeyeon took time to talk to her fans on Instagram. She encouraged her fans to ask her anything and did exchange messages with them. However, some noticed that the singer's answers to their questions were brief or just a simple "no." Others called her being "disrespectful" in answering the fans' questions while another told her to grow up.
Taeyeon admitted that she had been sick for a while hence she has been inactive in social media for a while. She promised to "communicate better" when she is feeling better.
Then one of her followers asked the K-pop singer if she has bipolar disorder. She admitted suffering from depression but added that she is getting medical treatment. Then Taeyeon blasted the person who sent her a message, "Do you have a bipolar disorder? Tsk Tsk."
"No. I am struggling with depression. I am diligently getting medical treatment, trying hard to become better. Whether it's bipolar disorder or depression, don't tsk-tsk at people and, as someone said previously, don't disrespect them. They are all patients who are hurting," Taeyeon replied.
Fans are quick to send their support and love for the Girls' Generation member. Many wish Taeyeon to get better. She reciprocated all of it with a promise to work hard to get better. Taeyeon also apologized for worrying her fans.
"It takes courage to be this open and honest about your own struggles, especially as a well-known person in a country like Korea where mental illnesses are ignored and often swept under the rug. Proud of you, Taeyeon," a fan wrote.
The 30-year-old singer recently concluded her Japan tour where she performed for her fans in Fukuoka, Osaka, Nagoya, and Tokyo. It was followed by the release of her first Japanese EP, Voice, last month.
The K-pop singer also recently showed support to the solo debut of her friend Jeon Somi who released her new song "Birthday" last week. Taeyeon will be seen next with the cast of the upcoming Begin Again Season 3 which is set to premiere next month.
Taeyeon debuted as a member of Girls' Generation in August 2007. The leader of Girls' Generation has been named as inspiration to many K-pop solo artists.
In mid-2015, SM Entertainment announced that Taeyeon would be the first member to embark on a solo career. She dropped her first EP, titled I, in October 2015 and her first studio album, My Voice, in February 2017.
In August 2018, SM Entertainment announced the second subunit of Girls' Generation, named Oh!GG. The group is composed of five members: Taeyeon, Sunny, Yoona, Yuri and Hyoyeon. They released their debut single album, Lil' Touch, on September 5, 2018.
© 2019 Korea Portal, All rights reserved. Do not reproduce without permission.