Girls' Generation Updates: Taeyeon Fierce Onstage With Obscene Lyrics; Tiffany Shows Support For Hyoyeon's Solo Comeback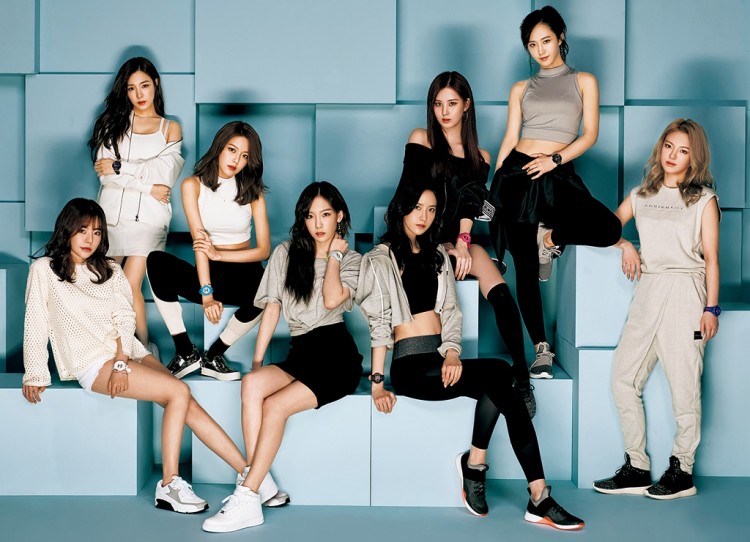 Girls' Generation, also fondly known as SNSD all over the world, is reportedly preparing earnestly for their up and coming group comeback. While they still have time before kicking off their return, the members are busy promoting their respective individual projects. Kim Taeyeon is currently holding her concert tour and Kim Hyoyeon just made her official debut as a solo artist.
Girl's Generation leader Taeyeon released her first studio album as a solo artist in February this year. She promoted "My Voice" along with a series of single tracks. She then announced that she will be holding an Asia Tour and it kicked off last month in South Korea.
The Girl's Generation kid leader has caught attention once again for her improvisations when she performed her song "I'm OK" with changed lyrics. Taeyeon surprised fan when she suddenly flipped at the audience, sticking her middle finger out, and uttered "F*ck you, baby." This scene was caught on a fan's camera during her Persona Asia Tour leg in Hong Kong on June 10 and it has been circulating throughout the internet lately. Of course, it was all for show and this was not the first time Taeyeon has improvised her live performance with the hint of profanity to emphasize the message of her song.
Meanwhile, in South Korea, Girls' Generation Hyoyeon has launched her official solo debut with the release of her new digital single, "Wannabe". The dancing queen has been promoting the song on various music shows. Fellow member Tiffany, who has been lying low for a while because of a controversy, has shown up backstage to support Hyoyeon. Tiffany uploaded a cute photo of them two on her social media account.
The members of Girls' Generation have always been known to give their undying support for each other even though some have not been publicized. The legendary girl group is currently gearing up for a comeback for their upcoming 10th anniversary. They are reportedly returning to the music scene as a group in July.
© 2023 Korea Portal, All rights reserved. Do not reproduce without permission.