WINNER's Seung Hoon Gets Involved In B.I's Drug Scandal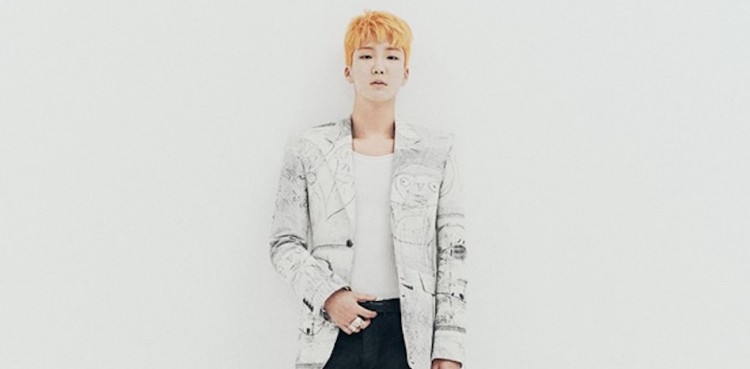 More people are getting involved in B.I's drug scandal. The latest in the list is WINNER member Lee Seung Hoon.
Former YG trainee Han Seo Hee has revealed that WINNER member Seung Hoon sent her Kakaotalk messages a couple of months before her arrest in August 2016. Seo Hee recently admitted that she is the "A" that was mentioned in the first report about B.I drug scandal.
Dispatch reported that Seung Hoon got involved in the scandal because he sent Han Seo Hee some Kakaotalk messages on June 1, 2016. He sent her messages in a private chatroom asking her if she had recently met with B.I, and told her to call him at his new phone number.
According to Seo Hee, there is an urgency in Seung Hoon's voice when they spoke. The WINNER member told her that B.I tested positive for drugs in YG Entertainment's internal drug test. Seung Hoon also told her that B.I has told YG employees that he used illegal drugs with her.
At the end of the phone call, Seung Hoon reportedly asked Seo Hee to meet him at the YG building. However, when she arrived at the building, she was greeted by a YG staff, known as "K." The YG employee allegedly told Seo Hee that they are meeting her on behalf of Seung Hoon and asked her to keep the incident about B.I to herself.
Meanwhile, Seo Hee also revealed that after she was arrested on August 22, 2016 for suspicions of violating the Drug Control Act and released without detention, she met with YG Entertainment CEO Yang Hyun Suk the following day. In an interview with MBC's Newsdesk, Seo Hee admitted that she was threatened by Yang Hyun Suk during their meeting.
Seo Hee said this is the reason why she changed her statement about B.I's drug scandal during the third investigation of the police. The former YG trainee claimed that Yang told her to change her initial statement to the police and needs to be a good girl if she wants to stay in the entertainment industry.
Yang Hyun Suk admitted to Dispatch that she talked to Seo Hee the following day after she got arrested. He also admitted that he took her phone because he doesn't want their conversation to be recorded. However, he clarified that he did not threaten her.
"I told her that if B.I would go in (to the police) and doesn't test positive, she could be punished for libel. That's why she got scared and chose to change her statements herself," Yang said.
© 2023 Korea Portal, All rights reserved. Do not reproduce without permission.