WINNER's Lee Seunghoon Admits Dating A Known K-Star + His Tips On Dating Celebs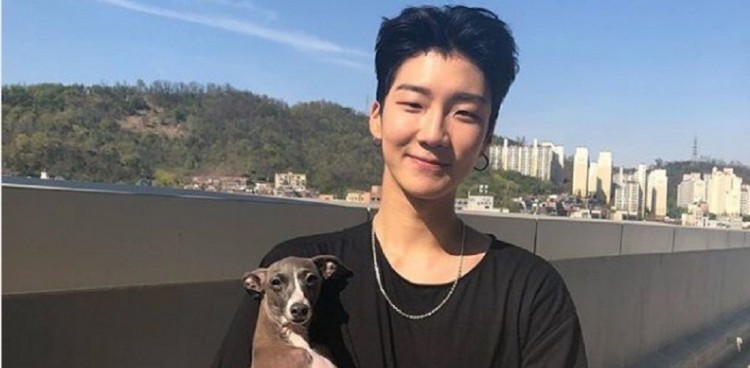 K-pop artists are known for being distant when the topic about whom they dated in the past and who they are hanging out with at present are brought up. This is not the case for WINNER member Lee Seunghoon.
Hoony opened up about his personal life in the recent episode of MBC's Radio Star. He admitted that he dated a top celebrity in the past. Although he did not name the person, he confirmed that she is still considered an "all-time top star" today.
Then, he offered some tips on how to date a famous person. The K-pop idol said the most important thing is always to keep the relationship discreet. "Even talking about it here for laughs could be detrimental to that person. So I'm cautious. This is as much as I'm going to say," he carefully said.
It was previously reported that Hoony dated Korean actress Park Bo Young. Other than her, it looks like Seunghoon has done an excellent job in keeping the identity of his date a secret.
The K-pop idol's second tip is to be patient. He said two celebrities could go out on a date in public places, but when the other disagrees, the other should not question why. Seunghoon added that respecting your partner's decision is very important in a relationship.
Hoony's final tip is to love sincerely. "You must truly love that person. Your heart is what's most important," he said.
When host Cha Tae Hyun noticed that it looks like the singer and the celeb he is talking about are no longer together, the WINNER lead rapper confirmed that they are not. He added that it had been a one-sided relationship, but he did not elaborate on the subject.
Aside from WINNER and their Inner Circle fans, Seunghoon is only committed to one living thing for now—his dog Haute. But Hoony previously described his ideal type. He said he would want to have a fashionable girlfriend. The singer is also attracted to a woman who has a strong personality and has an opinion of her own.
Meanwhile, WINNER released their latest studio album EVERYD4Y along with the title track "Everyday" in April. It is the band's first album after member Nam Tae Hyun left the group in 2016 and formed his own band, South Club.
The K-pop band will embark on a world concert tour starting next month. Yoon, Jinu, Mino, and Hoony will visit at least eight cities in the region for the Asia leg of their 2018 Everywhere Tour. Tickets for the Seoul concert on August 19 will be available starting July 12 at 8 p.m. KST.

© 2019 Korea Portal, All rights reserved. Do not reproduce without permission.