BTS & Big Hit CEO Bang Shi Hyuk Get Invite to Join Grammy Awards' Recording Academy As Voting Members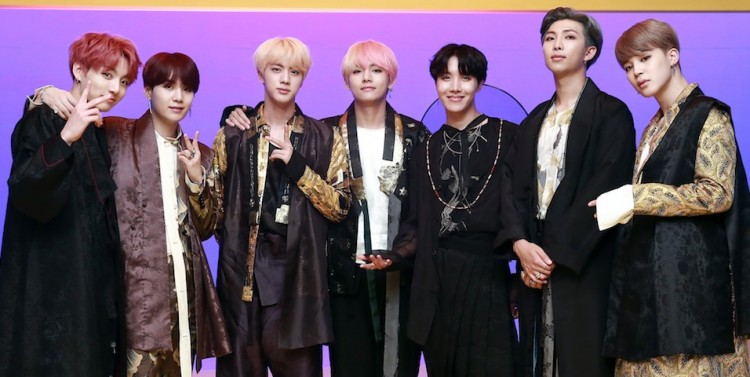 BTS has once again made their fans very proud. The Recording Academy in the United States has officially sent an invite to BTS and Big Hit Entertainment founder and CEO Bang Shi Hyuk to join the academy as voting members.
The Recording Academy is the institution responsible for the annual Grammy Awards, the most prestigious music award-giving body in the world. Each year, the members of the academy cast their votes to determine which artist, music, producers, and more are worthy to receive the golden gramophone.
The institution revealed that it had extended 1,340 invitations to qualified music creators and business professionals to join the Recording Academy as members. The seven members of BTS have been invited as voting members which means they will be eligible to vote in future Grammy Awards.
Bang Shi Hyuk, on the other hand, got an invite to join as a professional member. This is given to music executives, managers, publicists, agents, and other team members who work to support music creators.
To be voting members of Grammy's is a huge achievement for the "Boy With Luv" hitmakers since they have yet to win their first award from the Recording Academy. Billboard reported that this is still part of a massive campaign of the academy to bring in new members, especially those who can diversify the membership. According to the Academy, 49 percent of those invited are women, 41 percent are from "traditionally underrepresented communities," and 51 percent are age 39 and under.
In order to participate in the voting process for the 2020 Grammy Awards, the new members have to accept their invitations by September 15. The first voting ballot opens on September 25 while the 62nd Grammy Awards is scheduled on January 26, 2020.
Meanwhile, BTS has also released the much-awaited dance practice video of their 2017 MAMA performance of "Mic Drop." The newly-released content is still part of the 2019 BTS Festa celebration.
So far, the K-pop sensation has released family photos, a photo collection of the septet's most memorable events last year, a self-filmed video of their "Anpanman" performance on their current stadium tour, and Jin's new solo song, "Tonight." The annual BTS Festa commemorates the group June 13 debut anniversary.
© 2019 Korea Portal, All rights reserved. Do not reproduce without permission.