K-Drama 'Hotel Del Luna' Drops New Trailers Featuring IU, Yeo Jin Goo, & Some Hotel Ghost Guests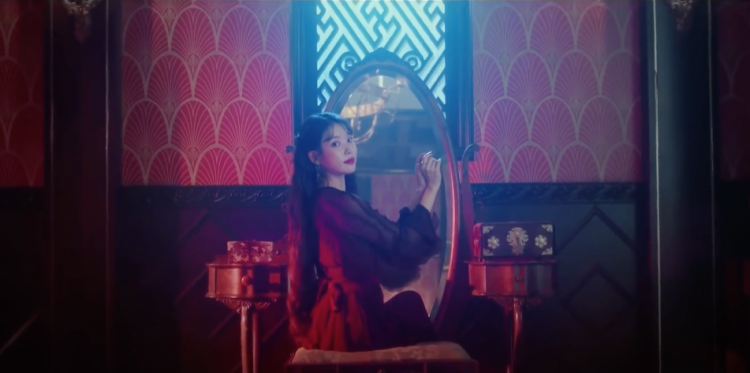 tvN has released a new trailer for the upcoming K-drama Hotel del Luna. The clip offers a glimpse of the eerie hotel and its staff.
A month before its premiere, Hotel del Luna has put up some spooky feel to viewers with its latest trailer. The clip show lead stars IU and Yeo Jin Goo as well as Block B member P.O.
The trailer begins with a glimpse of P.O., as the hotel ghost bellboy Ji Hyun Joong, offering a room key to an unseen guest. Then Yeo Jin Goo welcomes the guest with the best services from the hotel but IU added, "But, only ghosts."
Hotel del Luna is a fantasy horror romance that tells the story of the beautiful but ill-tempered and greedy owner of a hotel, Jang Man Wol (IU), and an elite hotelier Goo Chan Sun (Yeo Jin Goo). Man Wol has been cursed and trapped in the hotel for a millennium because of a sin she committed in the past. In order to break the curse, she needs to find someone who has committed a crime worse than hers.
As for Chan Sun, he left his job at a multinational hotel corporation and is forced to work as a manager of Hotel del Luna due to an unexpected case. He will come across an old friend who died a long time ago while he works at the hotel.
Actor Yeo Jin Goo earlier revealed the reason why he accepted the role in Hotel del Luna. He said he wants to be great in all genres hence he said yes to a fantasy series. Yeo added that he also finds it hard to act in a comedy or a romantic comedy series.
Meanwhile, the official premiere date of the series on July 13 was also revealed in the teaser. The K-drama will air Saturdays and Sundays at 9 p.m. timeslot.
Hotel del Luna was written by the Hong sisters, who are also the duo behind some of the most popular Korean TV series such as My Girl, The Greatest Love, and A Korean Odyssey. Meanwhile, the series will be directed by While You Were Sleeping PD Oh Choong Hwan.
© 2019 Korea Portal, All rights reserved. Do not reproduce without permission.