IU & Yeo Jin Goo's 'Hotel Del Luna' Drops First Official Promo Poster; K-Drama To Premiere In July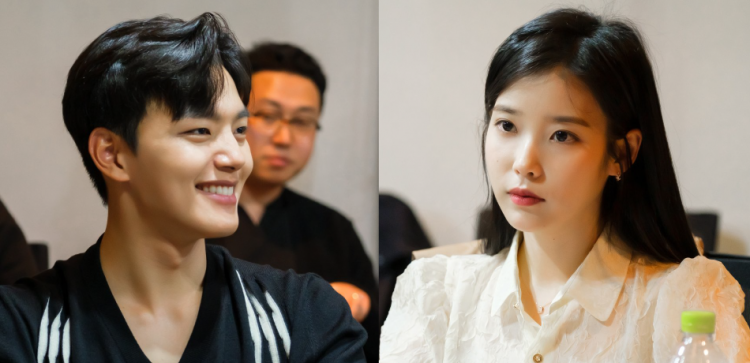 Korean drama Hotel del Luna has released its first official poster and it gives a fairy tale vibe to the viewers. The upcoming K-drama will feature singer-actress IU and My Absolute Boyfriend actor Yeo Jin Goo in the lead characters.
The teaser poster shows the majestic night view of Seoul while the large full moon on top reflects the image of the hotel. The Hotel del Luna producers said the poster aims depict the special and mysterious atmosphere of the TV series in the most impactful way possible.
Hotel del Luna tells the story of Jang Man Wol (IU), the beautiful but greedy and ill-tempered CEO of a hotel. She was cursed for 1,000 years because of something she did in the past.
Man Wol can only break the curse if she finds someone who has committed a worse sin than her. However, she cannot remember what was thje crime she committed. While she hasn't found that person yet, she is forced to run the hotel where the only guests are wandering ghosts.
Yeo Jin Goo, on the other hand, will play the role of Goo Chan Seong. He becomes a manager at the Hotel del Luna due to a deal his father made with Man Wol years ago. In the hotel, he comes across an old friend who died a long time ago.
Earlier this month, tvN also released the first teaser for Hotel del Luna. The clip also features the bustling city of Seoul while a giant moon ascends in the background.
The cast also had their script reading in March. IU and Yeo Jin Goo have shown great chemistry during script reading as they clearly show their characters' dislike to each other. Yeo also made those present in the script reading laugh when he portrays his character that is possessed by Ji Hyun Joong (Block B's P.O.), a front doorman died in the Korean War.
Hotel del Luna is set to premiere in July. It was written by the famous Hong sister, who are also the siblings behind some of the most popular Korean TV series such as My Girl, The Greatest Love, Big, and A Korean Odyssey. The series is being helm by Oh Choong Hwan, who previously directed K-dramas such as Doctors and While You Were Sleeping.
© 2019 Korea Portal, All rights reserved. Do not reproduce without permission.