Korean Actor Yoon Kyun Sang's Agency Denies Reports He Is Dating Non-Celebrity College Student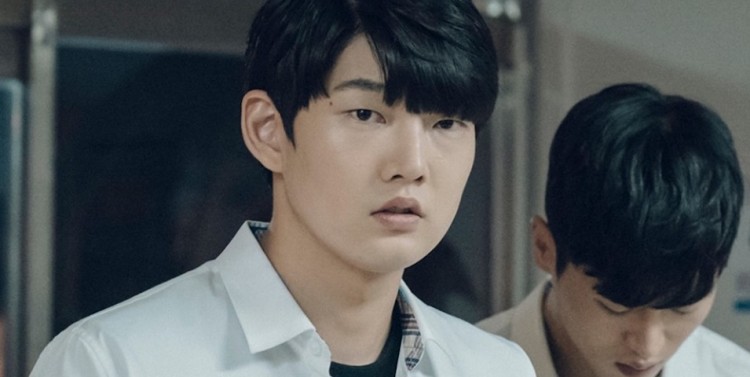 Korean actor Yoon Kyun Sang has been the center of dating rumors lately. But what makes it controversial is that it has been reported that The Doctors actor is said to be hanging out with a non-celebrity college student who is seven years his junior.
Yoon's agency has issued a statement denying the dating rumors. The agency acknowledged that the Pinocchio actor knows the woman that is being referred to in the report.
However, the label clarified that she and Yoon are just friends that have met thru a common acquaintance. The agency added that Yoon often hosts house parties which the woman also attended.
Sports Today (via Koreaboo) earlier reported that the woman, identified as "J" was born in 1994 and is currently studying at the Seoul National University of Science and Technology. Apparently, J is seven years younger than Yoon.
A friend of the alleged Yoon's girlfriend also claimed that the two are in a romantic relationship. The friend said the two often visited each other's house. J also allegedly told some of her friends about the relationship while 32-year-old Yoon finds time in his busy schedule to go on dates with her.
Moreover, J also shared on Instagram some videos that show several locations of Yoon's home as well as his pets and a script for his upcoming K-drama. Additionally, she also posted a screenshot of a KakaoTalk conversation that appears to have been with Clean With Passion For Now actor.
Yoon Kyun Sang previously revealed his home, as well as his pets in an episode of MBC's I Live Alone. J has deleted since her posts and her Instagram account is already in private.
Meanwhile, Yoon is currently preparing for the premiere of his new OCN K-drama, titled Undercover Teacher. The K-drama tells the story of a lawyer who tries to discover the truth behind a murder that happened in a prestigious high school.
Yoon Kyun Sang will portray the role of Gi Moo Hyuk, an undercover lawyer who makes his way into the school with a mission to find the truth about a case. The Fiery Priest actress Geum Sae Rok will play teacher Ha So Hyun, who is filled with love for her students. U-KISS member Jun will portray the role of a perfect student, Yoo Bum Jin.
Undercover Teacher will premiere next month. It will take the Wednesday-Thursday time slot of Save Me 2.
© 2023 Korea Portal, All rights reserved. Do not reproduce without permission.