Won Bin And Lee Na Young Spotted Together At An Event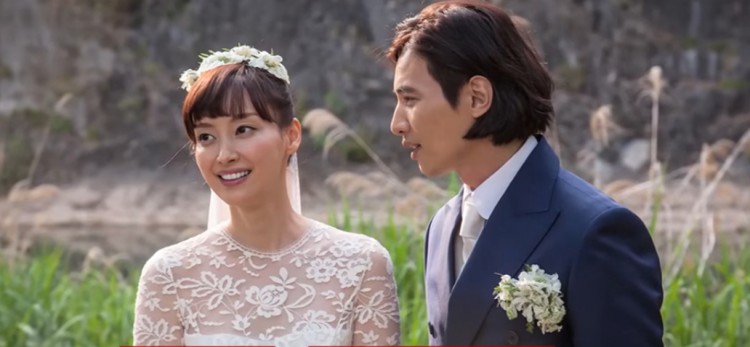 Won Bin and Lee Na Young were recently spotted together at an event. Ever since their marriage, fans have always wished to see the adorable couple together but it never came true.
According to Allkpop, Won Bin and Lee Na Young were recently attending an event for the coffee brand with which they are associated as models. While Won was on the stage delivering a speech, Lee Na Young was seen sitting next to Kim Yuna.
Won Bin completely surprised the fans with his looks. He wore a white shirt and light pink jacket with complementing poodle hair. On the other hand, Lee Na Young was looking adorable in her brown and white dress.
The rare appearance of the two went viral on social media and fans could not stop praising them. Some online communities also shared the event photographs and named the post 'Yesterday Won Bin'.
Won Bin and Lee Na Young started dating each other in 2012 and after three years they got married in May 2015. It is ever since their marriage that they distanced themselves from television and public events. Although there was news that the two are planning to return to the big screen.
A source from Eden9 Entertainment shared that the actor couple is reviewing some projects for their comeback and very soon they will return with a movie. It was also reported that Lee was going over scripts and offers.
Meanwhile, Won Bin has been offered a role in a British movie " Still Life". It has been around seven years when he acted in the movie "The Man from Nowhere". After the film release, he suddenly announced his retirement and invested all his energy in his real estate career. Lee Na Young, who was last seen in cameo roles in "SPEC: Close" and "Sad Scene" will also return to the big screen with her next "Beautiful Days".
© 2018 Korea Portal, All rights reserved. Do not reproduce without permission.