Kang Daniel & LM Entertainment Dispute Update: Court Sets Agency Appeal Hearing On June 12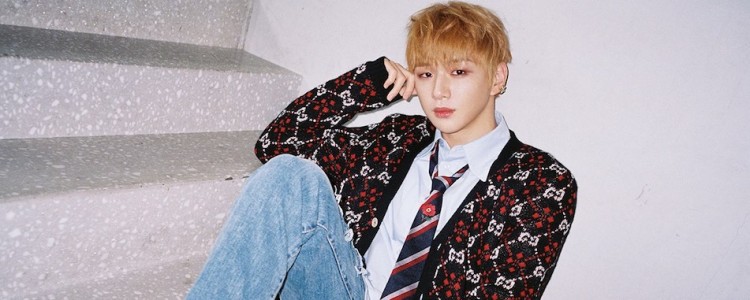 The conflict between Kang Daniel and his agency LM Entertainment is not yet over. The court has already set another date for the second round of questioning on the dispute between the two parties.
The Seoul Central District Court has scheduled the second court date for Daniel and LM on June 12. The new questioning date in court follows the formal objection filed by LM with regards to the court's ruling that was released earlier this month.
The ruling favors Daniel's application for an injunction to suspend his contract with LM. This means the former Wanna One member could promote independently until the court makes a new decision on the case. Additionally, LM has also been barred to engage and interfere in Daniel's future contract negotiations and entertainment activities.
However, a representative of LM Entertainment said they intend to file a formal objection on the court's recent ruling. Therefore, the court sets an appeal hearing date.
Kang Daniel debuted with the 10 other members of Wanna One in August 2017. After more than a year of promotions together, he and his bandmates disbanded returned to their original agencies after Swing Entertainment did not renew their contract.
Daniel returned to MMO Entertainment which he represented in the reality survival show, Produce 101 Season 2. The 22-year-old idol finished first in the said competition.
Then on February 1, Daniel along with former Wanna One bandmate Yoon Ji Sung signed a contract with LM Entertainment after their contract with MMO Entertainment expired on January 31. He first admitted that he is in conflict with his agency in March. At the time he said the dispute started when the label ignores his requests to personally handle his social media account.
In response, LM admitted that they have received a request from their artist to make changes on some of the clauses in his contract but not to terminate it. The agency said they are resolving the issue with Daniel.
Then in late March, Daniel filed an injunction in court to suspend his exclusive contract with LM. The singer claimed that his agency sold his exclusive contract rights to a third party.
Meanwhile, despite the court's earlier decision, Daniel has yet to announce any plans for his career. Prior to his dispute with LM, the singer revealed that he is planning to make a solo debut in April.
© 2019 Korea Portal, All rights reserved. Do not reproduce without permission.