'Game of Thrones' Author George R.R. Martin Denies Rumors That He Is Done Writing 'The Winds Of Winter' & 'A Dream of Spring'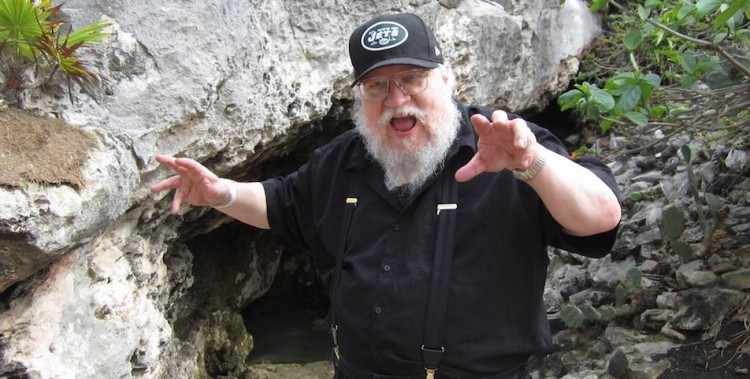 George R.R. Martin has been teasing his upcoming novel The Winds of Winters for years now and fans continue to wait on when it will finally drop. Now, it looks like fans of both the Game of Thrones novels and the TV adaptation will have to wait for more as GRRM confirmed that he is not done writing WoW.
The world-renowned novelist has once again addressed new rumored that he has finished writing both The Winds of Winter and A Dream of Spring in the A Song of Ice and Fire series. Martin denied the speculations and said he hasn't even started with A Dream of Spring.
Rumors have it that Martin is withholding the next two novels until the HBO show wrap this month. The last season of Game of Thrones has only six episodes and the last episode is set to air on May 19.
Apparently, the speculation about the two new novels stemmed from Game of Thrones alum Ian McElhinney (Barristan Selmy) who claimed during a panel at the Epic Con in Russia in April that Martin had finished the books. However, GRRM allegedly made a deal with the executives of the HBO series to hold back the release of his two novels until the TV series ends.
"Why would I sit for years on completed novels? Why would my publishers -- not just here in the US, but all around the world -- ever consent to this?" he continued. "They make millions and millions of dollars every time a new Ice & Fire book comes out, as do I," Martin wrote in his recent blog entry titled "Idiocy on the Internet."
He explained that HBO would not gain anything from delaying the release of his books. GRRM stressed that both the TV adaptation and his books benefited from each other. He said his novels help create interest in GoT series while the show draws interest in his book.
In 2011, George R.R. Martin published A Dance with Dragons novel, which is the fifth and his latest book in the series, A Song of Ice and Fire. Since then, readers have been waiting for the sixth novel, The Winds of Winter. GRRM has previously admitted that he has been struggling writing the WoW.
Meanwhile, although the Game of Thrones series will end this weekend, there are more spin-offs coming up. Earlier this month, Martin revealed that HBO is developing at least five "successor shows" and three of which are already moving smoothly.
© 2019 Korea Portal, All rights reserved. Do not reproduce without permission.