'NCIS' Season 16 Finale Spoilers: Fornell's Daughter In Danger; A Familiar Face Is Returning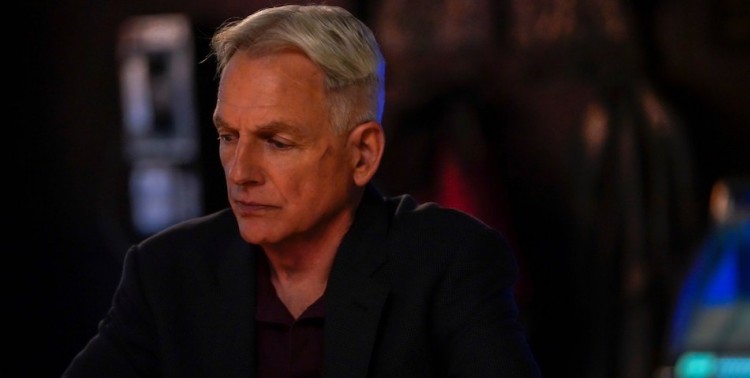 Agent Gibbs' Rule No. 10 could hunt him once again in the upcoming NCIS Season 16 finale. Things might get personal with Gibbs as the life of Emily, former FBI agent Fornell's daughter is in danger.
The previous episode of NCIS ended in a cliffhanger when Director Leon Vance (Rocky Carroll) told Gibbs (Mark Harmon) to go the hospital as fast as he can because of his friend, former FBI agent Tobias Fornell (Joe Spano). It turns out that Fornell's daughter, Emily (Juliette Angelo), was rushed to the hospital because of opiate overdose.
In a teaser for Episode 24, titled "Daughters," furious Fornell is seen pointing a gun to a doctor while yelling to save his daughter's life. The clip also shows Gibbs frantically looking for Fornell at the hospital.
The official synopsis for the finale episode indicates that Fornell will plead to his best friend to do all it takes to bring down the drug dealers that are responsible for what happened to Emily. As expected, the case will get personal for Gibbs.
Avid fans of the series fans have known how close the senior NCIS agent to the Fornell family. For one, Tobias' ex-wife and Emily's mother, Diane (Melinda McGraw), is Gibbs' second wife. Gibbs considered Emily as his own child and she shows high-respect to Uncle Gibbs.
Speaking of Diane, she will be returning in Season 16 finale. It can be recalled that Diane died in Gibbs' arms back in Season 12 in 2015 after being shot in the head by Sergei Mishnev (Alex Veadov). It looks like Gibbs is having a hallucination similar to fellow NCIS agent Dwayne Pride (Scott Bakula) of NCIS: New Orleans.
The teaser for the episode features Dianne showing up at Gibbs doorstep. Diane could have appeared to Gibbs to remind her former husband that he need to be rational in solving Emily's case.
"This is not happening," Gibbs says as he rushes past her.
Gibbs is expected to do everything he can to catch those responsible for what happened to Emily before Fornell took matters on his own like what he did when his wife, Shannon, and daughter Kelly were killed. In the previous episode, Gibbs has told Dr. Grace Confalone, that he is worried of what his team will think about him after he admitted to them his crime.
Gibbs told Dr. Grace that he is willing to turn himself in and pay for his crime. Will he turn himself in in Episode 24? NCIS Season 16 finale is set to air on May 21 at 8/7c on CBS.
© 2021 Korea Portal, All rights reserved. Do not reproduce without permission.