'NCIS' Season 16 Episode 23 Spoilers: Gibbs Abandons His Team; More Secrets Expected To Be Revealed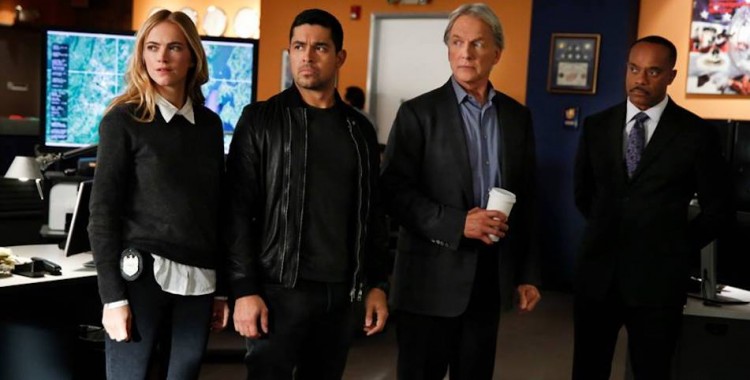 Agent Leroy Jethro Gibbs will continue to be in a very emotional state. Coming from a very intense episode that touches Gibbs' past, the agent's skills of keeping his head on the case will be further tested in NCIS Season 16 Episode 23.
In the previous episode, Judge Deakin (Mike Farrell) put a hit on Gibbs (Mark Harmon) head for the murder of Pedro Juan Hernandez. It was revealed that Deakin leads a vigilante group who dispenses justice when the legal system fails to punish those who guilty. Gibbs' name came up of their radar when NCIS handled the case of a suspect who walks out of prison because of technicality.
The team found out that Gibbs became the vigilante group's next target. Agents Tim McGee (Sean Murray), Ellie Bishop (Emily Wickersham), and Nick Torres (Wilmer Valderrama) confronted their boss and he confessed to a crime he committed in the past. Gibbs admitted to them that he killed Hernandez, the same man who murdered his first wife, Shannon, and daughter, Kelly.
In the end, the team arrested Judge Deakin and Gibbs finally opened up to his team. However, it seems like this case will continue to hunt down Gibbs not only in Episode 23 but also in the season finale. Based on the trailer for NCIS Season 16 Episode 23, Gibbs will lose his cool once again.
In "Lost Time" episode, the NCIS team will investigate the murder of a Marine Sergeant in the States. The soldier is considered a war hero for his work overseas. While in the midsts of the investigation, Gibbs receives information and he quickly left his team at the crime scene.
Then he was seen seeking advice from Dr. Grace Confalone (Laura San Giacomo) because of his recent behavior. Confalone has been a great friend to Gibbs.
The teaser for Episode 23 hinted that the upcoming episode still has a connection to the vigilante justice story in the past episode. By the looks of it, Gibbs leaving his team could mean that someone close to him might be in danger from the true people behind the hit on him.
McGee, Bishop, and Torres are talking about something they miss in the investigation. Their lapse in the investigation could have cost the life of someone and it will change everything about Gibbs. NCIS Season 16 Episode 23 airs on May 14 at 8 p.m. ET on CBS.
© 2023 Korea Portal, All rights reserved. Do not reproduce without permission.