'NCIS: New Orleans' Season 5 Finale Spoilers: Pride's Team On A Hunt For The Mole To Save Dwayne's Life + Someone Ends Up Dead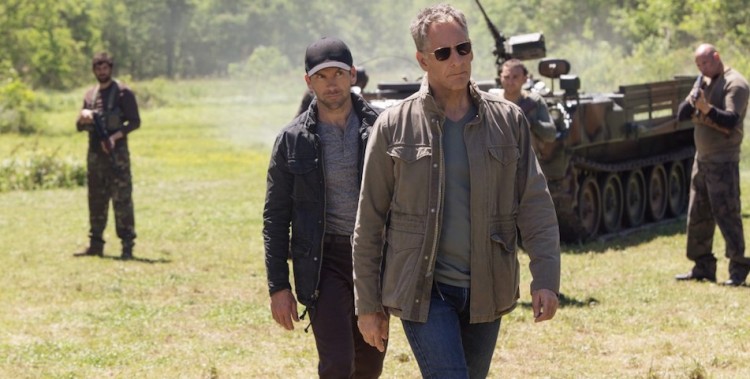 NCIS Special Agent Dwayne Pride will fight for his life in the NCIS: New Orleans Season 5 finale. Back in NCIS NOLA headquarters, his team will track down the mole in Apollyon operation to save Pride.
In the previous episode, Pride (Scott Bakula) and Agent Christopher Lasalle (Lucas Black) traveled to war-torn South Ossetia to locate the missing former FBI Senior Special agent, Raymond Isler (Derek Webster). Isler led the mission to hunt down the deadly underground spy network, Apollyon, and Avery Walker (Tim Griffin).
However, his team walked into a trap and all of his team members were killed. Isler survived the ambush but was held captured by a local militia.
At the NCIS NOLA HQ, Pride told Agent Hannah Khoury (Necar Zadegan) and her team about what happened to the task force led by Isler. Pride also told them about his suspicion that the operation has a mole, who feeds classified intel to Apollyon.
In Ossetia, Pride and Lasalle met Hanna's contact in the area, Luca, who told them that the militia wants $2 million ransom for Isler. They were able to do the exchange but it ended up in a firefight.
Lasalle was able to cross the Russia and Georgia border with severely injured Isler while Pride left behind to distract the armed men. Towards the end, Pride got surrounded by the militia but he was rescued and captured by Walker.
In the upcoming NCIS: New Orleans Season 5 finale, titled "The River Styx, Part II," the team will work hard to locate the mole to save Pride's life. Based on the photos that were released for the finale, someone will not return home alive.
It will not be Pride as he is seen in the set of photos along with the rest of the team. He is injured but alive and it looks like he is back in the States.
Some of the promo photos feature injured Lasalle coming out of a military plane and escorting a coffin. it could be Isler as he is not seen in any of the newly released photos but it can also be noticed that the coffin wasn't draped with a U.S. flag.
It seems like Apollyon will take the fight back in the U.S. as Lasalle and Pride are seen on the field with the rest of the team. Meanwhile, the finale will also introduce Pride's mother. The character will be played by Six Feet Under actress Joanna Cassidy. The NCIS: New Orleans Season 5 finale will air on May 14 at 10 p.m. ET on CBS.
© 2022 Korea Portal, All rights reserved. Do not reproduce without permission.