'Descendants Of The Sun' Actor Song Joong Ki Reveals What Made Him Agreed To Star In 'Arthdal Chronicles'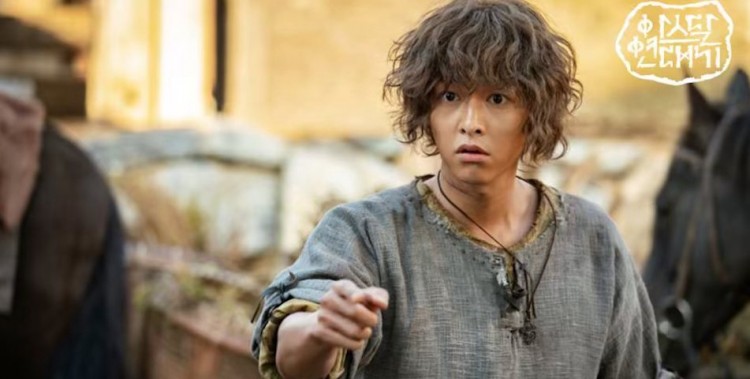 Korea's A-list actor Song Joong Ki is about to introduce a new character that he thinks the viewers could relate to. Song has shared the reasons why he accepted the offer to lead star in the upcoming tvN K-drama Arthdal Chronicles.
The Descendants Of The Sun actor admitted that when the story of Arthdal Chronicles was pitched to him by the writer and director of the series, he thought it will be a fun historical story and similar to the Greek and Roman mythology stories that he read when he was a child. Then he realized that each character in the story has very interesting storylines.
Song admitted that he particularly like his character, Eun Seom, and he is the main reason why he said yes to the project. The Battleship Island star said viewers could relate to Eun Seom's experiences like he did, as the character tried his best to protect himself and those important to him.
"As the character with the most growth and maturation, I related a lot to how Eun Seom thought a lot about his identity. Although he is hurt often, he does not give up and works hard to find his path in life," Song said.
In the story, Eun Seom is born with a human mother and a Neanderthal father. Although he is different, Eun Seom lives among those of the Wahan tribe. But his unique face, skills, and personality make him an outsider in the village. Eun Seom's secret identity will bring more mystery to the upcoming K-drama.
The actor also believes that the viewers will also fall in the charm of Arthdal Chronicles' storyline. He explained that although it is set in a different era, the story is still about the lives of the people and the emotions that they experience such as love, greed, ambition, and the basic human instinct.
Aside from Song, Arthdal Chronicles also stars Kim Ji Won as Tan Ya, the successor of the Wahan tribe, and Jang Dong Gun as Ta Gon, who dreams to become the first king of Arthdal. He is a son of a tribal leader who was revered as a hero after leading his people to victory in war.
Arthdal Chronicles tells the story of the people in the capital city of the Gojoseon kingdom and the love, conflict, and harmony between the heroes who create legends of their land. The story will be told in three parts series. The first two parts have six episodes each. It is set to premiere on June 1 at 9 p.m. KST on tvN.
© 2019 Korea Portal, All rights reserved. Do not reproduce without permission.