'NCIS: New Orleans' Season 5 Finale Spoilers: Fans Will Finally Meet Pride's Mother But The Agent's Life Will Be In Danger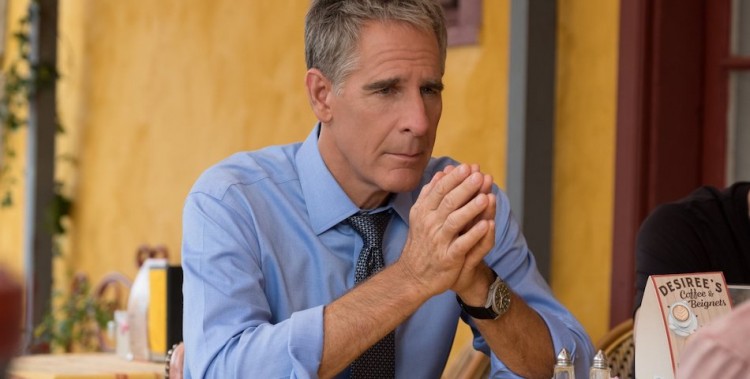 NCIS: New Orleans Season 5 will answer the long mystery about Agent Pride's mother. She is set to appear in the finale of the current installment and it is expected to be emotional to the agent who recently lost his father.
Six Feet Under actress Joanna Cassidy will be playing the role of Dwayne's (Scott Bakula) mother. When Dwayne's father, Cassius (Stacy Keach), died this season, she did not show up in the funeral. In the previous episodes, it was established that Pride's mother has been struggling with her health and a caregiver is taking care of her.
There must be a very serious reason for her to decide to see her son. It is also possible that, like Cassius, she might also get kidnap by the underground spy network Apollyon. The group is responsible for Cassius' death.
NCIS: New Orleans Season 5 will have a two-part finale. In "The River Styx, Part 1," Pride and Agent Lasalle (Lucas Black) travel to war-torn South Ossetia in Russia to locate FBI Special Agent Raymond Isler (Derek Webster). Isler was kidnapped during a failed mission to apprehend the leader of Apollyon. It can be recalled that Isler tried to recruit Pride to join their team in hunting down Apollyon but the later decline.
In "The River Styx, Part II," Pride's life will be in danger when he gets separated from the team. In order to rescue Pride, his team has to find the mole who continuously feeding info to Apollyon.
Pride in Russia is most likely connected to the upcoming episode next week in which Agent Hannah Khoury's (Necar Zadegan) husband, Ryan Porter (Hal Ozsan), will pass intel to Dwayne about the notorious group Apollyon that is responsible for the death of Pride's father. In the upcoming Episode 21, Ryan will secretly approach Pride with new intel about Apollyon behind Hannah's back.
It is expected that the backstory of Ryan will also be revealed in the episode particularly on how he can retrieve classified information. So far in an episode that Hannah's husband appeared on, it was revealed that he has connection with NSA but he clarified that he never worked for the agency as a spy. It was also revealed that he has knowledge about Apollyon.
NCIS: New Orleans Season 5 Episode 21 will air on April 23 at 10 p.m. ET on CBS. The finale will be on May 14.
© 2022 Korea Portal, All rights reserved. Do not reproduce without permission.