'Her Private Life' Episodes 11 & 12 Spoilers: Ryan Gold Reveals He Knows Duk Mi's Fangirl Alter Ego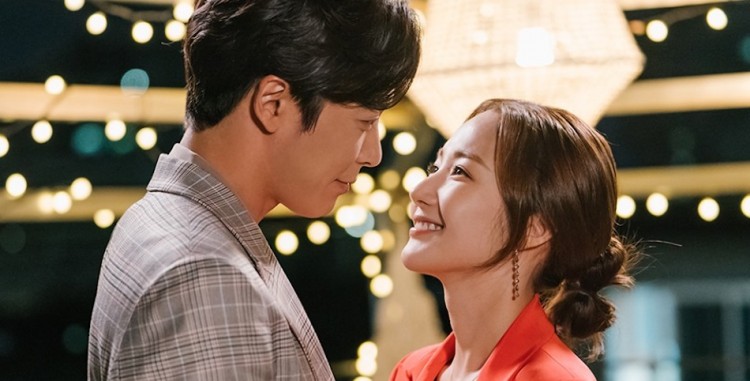 Ryan Gold has finally revealed to his girlfriend Sung Duk Mi that he knows that she is the Shi An Is My Life. How this will change their relationship is remain to seen in the upcoming Her Private Life Episode 11 and 12.
In the previous episode, Ryan (Kim Jae Wook) and Duk Mi (Park Min Young) started as a real couple after they both admitted to each other that they want to end their fake relationship to start a real one. It was a blissful day for the two. They enjoyed the city tour.
Elsewhere, Eun Gi (Ahn Bo Hyun) admitted to his mother, Se Yeon (Park Myung Shin), that he has a feeling for Duk Mi. He also dresses up in a suit to impress Duk Mi, who told her new beau that she considered Eun Gi as a brother.
At the end of the previous episode, Ryan suddenly showed up at Duk Mi's place. Unfortunately, the Cheum Museum of Art curator is dressed in his fangirling all-black outfit.
Duk Mi tried to hide behind Eun Gi to avoid Ryan. The gallery director eventually decided to reveal that he actually knows that Duk Mi is Shi An Is My Life, the fansite of White Ocean's Cha Shi An (One).
In a preview for the upcoming Her Private Life Episode 11 and 12, Ryan and Duk Mi will have a confrontation about the former knowing about the latter's alter ego. The two will have a cute argument at his home but it looks like it will end up well. Ryan and Duk Mi are seen in a teaser sharing an intimate moment together.
Meanwhile, Eun Gi will also finally reveal his true feeling to Duk Mi, who considered him as a real brother. The judo instructor tells Duk Mi that he likes him.
Her Private Life is about a talented gallery curator, Duk Mi, who is also an avid fan of an idol group member Shi An, and a new director at the gallery, Ryan Gold. The two did not work well at first but eventually, falls in love with each other. Her Private Life Episodes 11 and 12 will air on May 15 at 9:30 p.m. KST on tvN.
© 2020 Korea Portal, All rights reserved. Do not reproduce without permission.