'Train To Busan' Actor Ma Dong Seok Talks About Offers From Hollywood & His New Film 'The Gangster, The Cop, The Devil'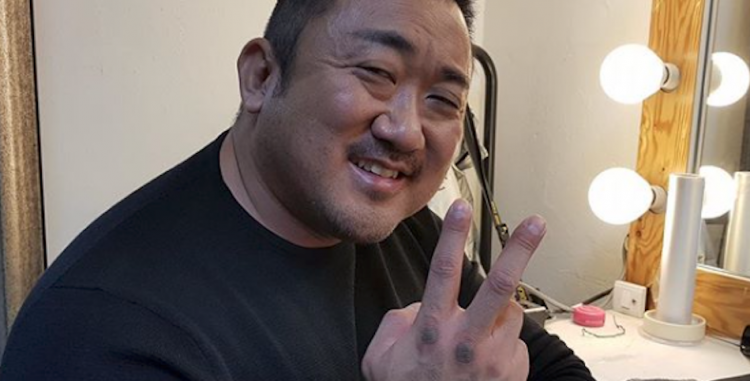 Korean actor Ma Dong Seok has admitted that he received several offers to appear in Hollywood movies. However, the Train To Busan star said nothing is official at the moment.
Ma said he is still in talks with Marvel Studios for its offer to him to play a role in The Eternals, which Hollywood A-lister Angelina Jolie is also in talks to star in. He said Marvel has yet to give confirmation of which character he will play in The Eternals.
Fans, however, speculated that the Korean actor might play the speedster Makkari, who is also known as Mercury and Hurricane. The film is expected to begin filming later this year.
"We're currently discussing the offer from Marvel... They have to confirm the next part, so I have to wait for the official announcement. I don't know what role it will be," he confirmed.
Ma said he always receives offers from the U.S. but due to the conflict in the filming schedule, he ends up turning it down. He clarified that Korean films are still his focus but he is always open to working in a different atmosphere like Hollywood. The Along With the Gods actor said the offer for The Eternals came at the right time hence he is doing it.
Ma Dong Seok also talked about his upcoming movie The Gangster, The Cop, The Devil, which got an invite from the 72nd Cannes Film Festival. The actor said he is thankful to be recognized by international film critics but his priority is to do a movie that many people would watch.
The 48-year-old actor is not new in attending and taking home trophies from award events. He had won a Best Actor award for his portrayal as a detective in The Outlaws at the 2017 Golden Egg Awards. He also won a Best Supporting Actor award at the 8th KOFRA Film Awards for his role in Train to Busan.
Ma's new movie, The Gangster, The Cop, The Devil, is a Hollywood remake of the original Korean film. In the American version, Ma will reprise his role as Jang Dong Soo, a gang leader who becomes the target of serial killer Kang Kyung-Ho (Kim Sung Kyu). Jang Dong Soo survives the attempt on his life. He will work with Detective Jung Tae Seok (Kim Moo Yul), who hates organized crime members, to catch the serial killer.
Sylvester Stallone and his Balboa Productions produce the remake of The Gangster, The Cop, The Devil. It is set to hit cinemas on May 15.
© 2023 Korea Portal, All rights reserved. Do not reproduce without permission.