Ex-Wanna One's Yoon Ji Sung Reunites With Two Former Bandmates Ahead Of Military Enlistment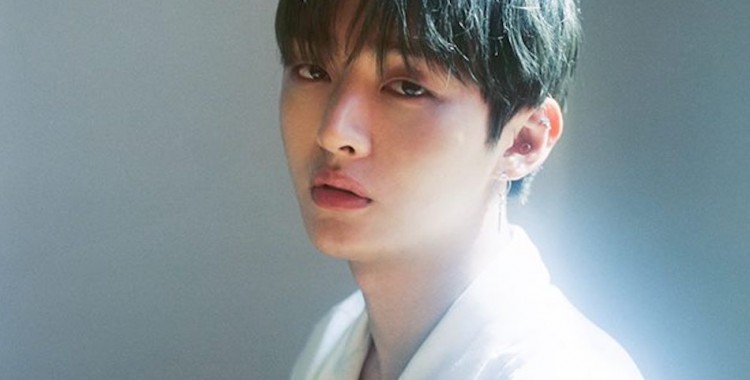 K-pop idol Yoon Ji Sung wouldn't start his military service without seeing his former bandmates. Ji Sung has reunited with fellow Wanna One alums Ong Seong Wu and Ha Sung Woon prior to his military enlistment next week.
Businessman and TV personality Hong Suk Chun shared photos of the three on his Instagram account. It appears that Jung Sung, Seong Wu, and Sung Woon had a meal at one of Hong's restaurants. In his post, Hong called the three as great kids and revealed how Jung Sung meant to his friends.
"Very respectable young guys. #WannaOne's Ji Sung will be going to the army next week. Ji Sung, so blessed with good people like these two dongsaengs who came running even at such short notice. Return just the way you are after completing your military service well. Hyung will pay for tonight's dinner, and when you come out for vacations hehehe," he said.
Yoon Ji Sung is the eldest member of Wanna One hence he is the first from the group to enlist. He dropped his album Dear Diary on April 25. He is scheduled to start his military service on May 14.
After Wanna One officially disbanded on December 31, 2018, there are several occasions that the members had a mini-reunion. Aside from the recent get together of the three members, Ha Sung Woon also spent some time with former bandmate Lee Dae Hwi at the backstage of MBC's charity event New Life For Children. The two took a couple of selfies together and shared it on Instagram to the delight of Wannables.
Lee Dae Hwi and Park Woo Jin will also be making their debut with Brand New Music's new boy group AB6IX later this month. The group released last month a teaser clip, titled The Absolute Beginning, and it features Dae Hwi.
In other Wanna One news, another former member Kim Jae Hwan surprised his fans when he dropped the teaser image for his upcoming first solo mini-album. The image revealed the title of the album, Another, and its release date on May 20.
Many industry insiders are already anticipating well-written songs in the album as well as powerful vocals from the main vocalist of Wanna One. Another will be available starting on May 20 at 6 p.m. KST.
© 2023 Korea Portal, All rights reserved. Do not reproduce without permission.