'NCIS' Season 16 Penultimate Episode Spoilers: Gibbs Will Crack Under Pressure; Several Familiar Faces Will Return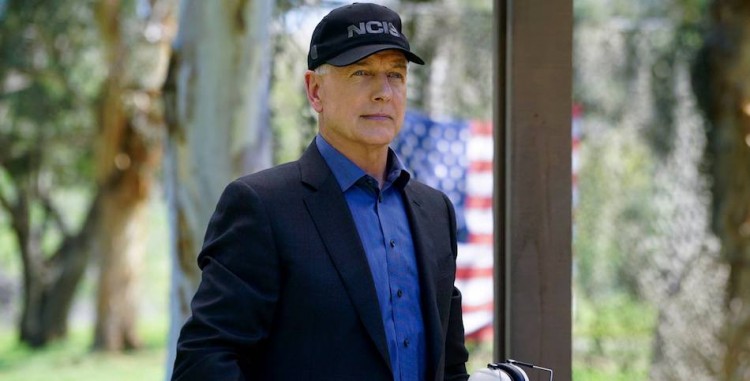 NCIS Agent Leroy Jethro Gibbs is making some surprising decisions lately and these make many fans of the series getting anxious on what is about to unfold before Season 16 conclude. It seems like fans' concern has some grounds as one of the series executive producers has teased a huge Gibbs storyline in NCIS Season 16 Episode 23.
According to CinemaBlend, the senior NCIS agent will investigate a decade old cold case after the perpetrator in the case gets murdered. Gibbs (Mark Harmon) and Director Leon Vance (Rocky Carroll) find out that the death has a connection to a group of powerful individuals that are being backed by Secretary of Defense Wynn Crawford (Mitch Pileggi).
Vance and Gibbs earlier found out through CIA agent Westley Clark that Crawford has a secret off-shore slush fund of nearly $250 million dollars. Clark asked for NCIS help to expose Clark.
Executive producer Steve Binder told TVLine that Gibbs will reach a point in Episode 23, titled "Lost Time," where he has an "inability to function properly." This will cause concern to his team.
Apparently, Gibbs started to have doubts about himself in "She" episode that touched Ziva David's (Cote de Pablo) story. In the said episode, he burned a piece of paper with Rule No. 10 written on it.
It looks like Gibbs' situation it will get worse as Laura San Giacomo will return in Episode 23 as Dr. Grace Confalone. The synopsis for Episode 23 states that Gibbs will turn to Dr. Confalone for advice after he uncharacteristically breaks down and abandons his team at the middle of investigating a crime scene.
The episode will air on May 14 but it is likely that this storyline will continue up the season finale. In NCIS Season 16 Episode 24, more familiar faces that are close to Gibbs will also return.
Former FBI-turned-P.I. Tobias Fornell (Joe Spano) will return so as Gibbs and Fornell's ex-wife, Diane. NCIS fans have known that Diane has been dead for years.
In Season 12, she was shot in the head by mercenary Sergei Mishnev, who believed that Gibbs is the one who killed his half-brother, Ari Haswari. Gibbs took the blame on Ari's death but it was Ziva who actually killed the terrorist.
Again, Ziva's story will bring back into play. Binder earlier hinted that there are more of Ziva's storyline that just mentioning her name in the previous episodes of this season. He teased that there are more interesting stories coming up about the former Mossad agent even if she will not show up in flesh.
NCIS Season 16 is currently in a brief hiatus. It will return for a brand new episode on April 30.
© 2023 Korea Portal, All rights reserved. Do not reproduce without permission.