'NCIS' Actor Sean Murray Speaks Up About Speculations That McGee Is Leaving His Team + Episode 22 Spoilers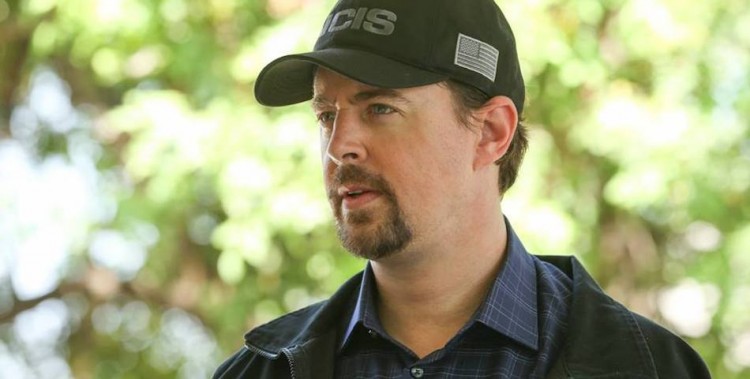 NCIS star Sean Murray has spoken up amidst the growing concern of fans that his character, Agent Tim McGee, is leaving the CBS series. Murray broke his silence following fans' apprehension ahead of NCIS Season 16 Episode 21.
NCIS fans started to express concern that McGee could be following the footsteps of Agents Tony DiNozzo (Michael Weatherly) and Ziva David (Cote de Pablo) as well as forensic specialist Abby Sciuto (Pauley Perrette) of leaving the Navy Yard when he admitted to Kasie (Diona Reasonover) that he is being recruited by a tech company in Silicon Valley. Apparently, the company is seriously considering him. In fact, they even sent him a box of high tech gadget and has offered a hefty salary to persuade McGee on working with them.
Episode 21, titled "Judge, Jury..." also teased that McGee might depart NCIS. Murray has put a break on the rumors and assured that McGee is not going anywhere other than the NCIS bullpen to solve cases.
"I'm under contract right now, so I have no plans to leave the show. I don't think McGee's going anywhere," he told CountryLiving.com.
This means Murray is returning in Season 17 as CBS has already announced that NCIS has been renewed for another season. The actor's statement has also supported by the recent development in Episode 21.
In the previous episode, fans at first doubted McGee's earlier pronouncement that NCIS is where he wanted to be when he made a road trip to California to visit Splendifida's HQ and to know more about the company. Then, Director Vance (Rocky Carroll) revealed to CIA Agent Westley Clark's (Scott William Winters) that McGee's trip to Splendifida is actually related to NCIS's secret investigation into the Secretary of Defense secret million dollar trust fund.
It appears that the tech company's records of Pentagon dealings are the key to solving the case. However, McGee's spying mission hit a bump when he was caught stealing information from the company's server. The agent was caught after failed to log out of the computer which is highly unusual for tech expert like McGee.
The company's security team arrested him. He was held in custody until Gibbs made a call and he was eventually released.
The team clearly poked the dragon when McGee's mission was exposed. The episode ended when in a cliffhanger when Vance and Agent Gibbs (Mark Harmon) get to the latter's house and they found Clarke dead with a gunshot in his chest.
In the upcoming Episode 22, titled "...and Executioner," the team is now more than determined to find out who is acting as judge, jury, and executioner of a secret government bank account that McGee found. The account is revealed to be funding a nationwide network of vigilante justice and the lives of the agents will be in great danger. NCIS Season 16 Episode 22 is set to air on May 7 at 8 p.m. ET on CBS.
© 2023 Korea Portal, All rights reserved. Do not reproduce without permission.