JYP Entertainment Terminates Contract Of Trainee & 'Produce X 101' Contestant Yun Seo Bin Over Allegations Of Bullying & More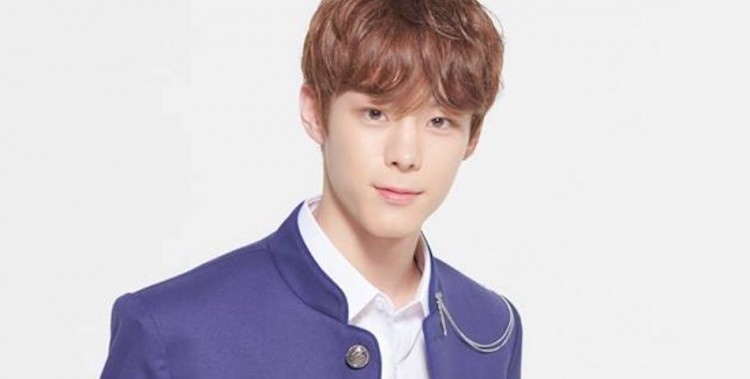 Produce X 101 contestant Yun Seo Bin is no longer part of the boy group survival reality show as well as the JYP Entertainment family. The label has officially terminated the contract of Yun following accusation of bullying when he was young among others.
JYP Entertainment has released a statement confirming that Yun Seo Bin will no longer continue competing in Produce X 101 as their trainee. According to the agency, they have decided to terminate Yun's contract because he did not behave in line with company policy.
JYP said Yun will also drop out of the Mnet's reality show. Mnet has confirmed JYP's decision and said they are also planning to edit the future episodes that already been recorded with Yun on it. Yun is currently No. 12 in ranking based on netizen votes after last week's airing of Produce X 101.
Yun Seo Bin, whose real name is Yun Byung Hwi, has been claimed to be a known bully while he was in middle school and high school. Additionally, a netizen, who identified himself as Yun's former classmate, also shared some photos and claimed that it was Yun during his high school days. The teen in the photo is seen participating in underage smoking and drinking.
However, another netizen, who said to have known Yun when he was young, defended the aspiring idol. The person claimed that Yun was never a bully in school and the teen in the photos that was seen smoking and drinking is not actually the JYP trainee.
Meanwhile, K-pop fans have shared their opinion about Yun's fate in the industry. Many think that to be kicked out of Produce X 101 is fine but JYP's decision to terminate Yun's contract is too harsh. They said the agency should have given Yun another chance since the allegations all happened when he was still young.
Others think that if Yun's bullying and underage smoking and drinking had happened in his past, he should have been honest to JYP from the start. Many pointed out that it is definitely on JYP's contract that trainees should disclosure anything in their past that might harm their future career.
Produce X 101 premiered on May 3. In this season, 11 out of the 101 trainees from 47 entertainment companies will be chosen through online and live voting with multiple elimination rounds.
© 2020 Korea Portal, All rights reserved. Do not reproduce without permission.