Netizens Demand 'Produce X 101' To Kick Yun Seo Bin Out Over Allegation Of Bullying & Underage Drinking & Smoking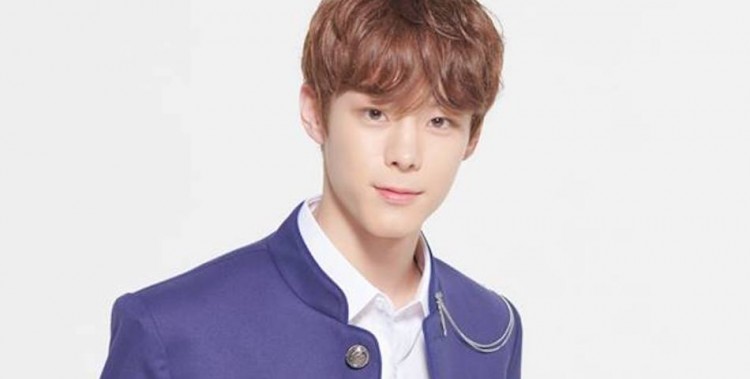 Fans of Produce 101 has demanded Mnet to kick one of its contestants because of allegation underage drinking and smoking. JYP's trainee Yun Seo Bin is also accused of bullying.
In a letter to Mnet, some netizens are calling for the immediate elimination of Yun from the roster of Produce X 101 contestants after photos of him were shared online by a netizen claiming to be a former classmate of Yun. The person shared some photos of Yun to prove that he attended the same school and he was a former classmate of the JYP trainee. He also revealed that Yun Seo Bin's real name is Yoon Byung Hwi.
The classmate alleged that aspiring idol was a known notorious bully in their school in Gwangju. His violent behavior allegedly starting in middle school and it continued in high school.
The person also shared some images of what seems to be Yun sitting by a table with alcohol bottles when he was an underage teen. Another photo of him smoking while wearing a school uniform. There were also screen captures of social media posts where he repeatedly used vulgar language.
However, there were also netizens who claimed that the person in the photos is not actually Yoon. Another netizen who identified himself as Yun's former classmate also came out to his defense. The person said the idol trainee was never a bully.
"He wasn't a bully like the posts described. He was in the athletic club, but he didn't misbehave. He was very kind," the person claimed.
Mnet said they have already reached out to JYP about the accusations and are still waiting for a response from the agency. As for JYP Entertainment, the agency said they are looking into the issue.
The new season of Produce 101, titled Produce X 101, kicked off on May 3. Yoon Seo Bin's initial evaluation performance has yet to be aired but he already ranked No. 12 in the real-time ranking that was shown at the end of the pilot episode. The ranking was based on online votes.
The fourth season of the survival reality show is being hosted by Goblin actor Lee Dong Wook. Produce X 101 airs every Friday at 11 p.m. KST.
© 2020 Korea Portal, All rights reserved. Do not reproduce without permission.