One Direction Reunion Update: Louis Tomlinson Thinks 1D Reunion Is "Inevitable"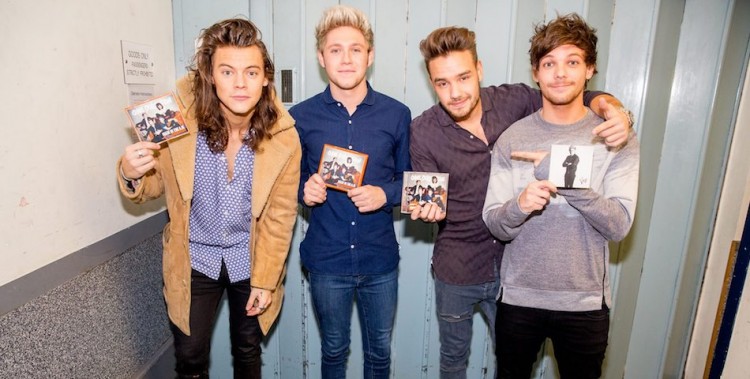 One Direction member Louis Tomlinson has given 1D fans high hopes that a reunion with his bandmates is going to happen in the future. Tomlinson is certain that will in the future and the only question now is when it is going to take place.
The English singer-songwriter opened up about the one think Directioners have been wanted for so long: a date for One Direction reunion. Tomlinson said it might not happen now, but he and his bandmates will definitely return on stage together in the future. He said it all about the perfect timing to do it.
"I do think it will happen. I'd certainly have something to say about it if it didn't. I think it's inevitable," said Tomlinson in an interview with ODE Entertainment.
The English singer admitted that at the moment he can't give a definite plan on the much-awaited One Direction reunion. He admitted that their reunion is no longer the question of "if" as everyone has express desire to work with each other again. He said the issue is on the issue of "when."
The "Two of Us" singer said it is about when is the best time to do it as all members are busy with the individual careers. He explained that it is important that when they do return on stage as a group, all of them should be in the same mindset on their goal.
Tomlinson recently dealt with a personal loss. Her 18-year-old sister, Félicité Tomlinson, passed away on March 13 from a suspected cardiac arrest. Over the weekend, Tomlinson returned to the stage for the first time since his sister's death. He performed at the Free Radio Hits Live in Birmingham.
Tomlinson also expressed how proud he is in his time with One Direction. He said he doesn't mind his name to be attached to One Direction forever as he had incredible moments with the group. He said they have grown so much as a group particularly in their last two albums and he is proud of everything that they have achieved.
One Direction took as a hiatus in January 2016 after the release of their fifth studio album, Made in the A.M., in November 2015. It was the first album released by the group after member Zayn Malik's departure in March 2015.
It is not clear if the One Direction reunion that Tomlinson has in mind include Malik considering the things he had said about his group. In a November 2018 interview with British Vogue, Malik admitted that he didn't have a friend in the band, even though he spent five years with Tomlinson, Harry Styles, Niall Horan, and Liam Payne.
Earlier this year, Tomlinson also revealed that his relationship with Malik never gets better and it even deteriorated when the latter was a no-show to his tribute performance for his mother in 2016. Tomlinson also threw shade on Malik when the latter released his song "Icarus Falls" in December 2016.
© 2023 Korea Portal, All rights reserved. Do not reproduce without permission.